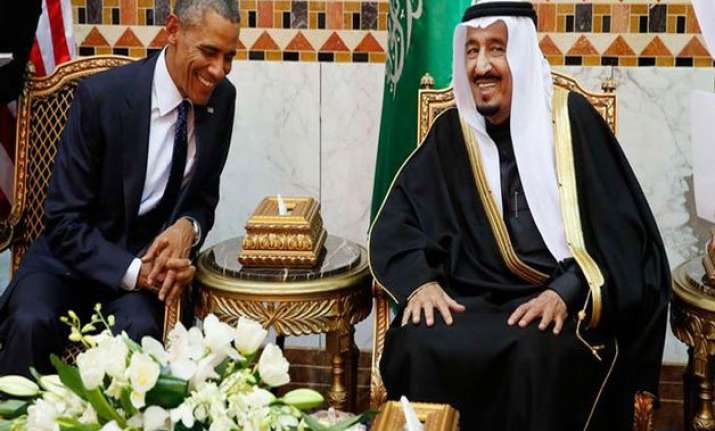 Washington:US President Barack Obama spoke with Saudi King Salman, discussing recent developments in Yemen and emphasised the US support for the action taken by Saudi Arabia and Gulf Cooperation Council members, the White House has said in a statement.
Both agreed that their goal is to achieve lasting stability in Yemen through a negotiated political solution, the statement on Friday said. Obama also underscored his commitment to Saudi Arabia's security, Xinhua reported.
Saudi ambassador to Washington announced on Wednesday that his country and its Gulf allies have launched airstrikes on the Houthi rebels in Yemen.
Some Middle East countries have voiced support to the action, but Iran and some other nations have opposed it and called for a negotiated way to settle Yemen's political crisis.