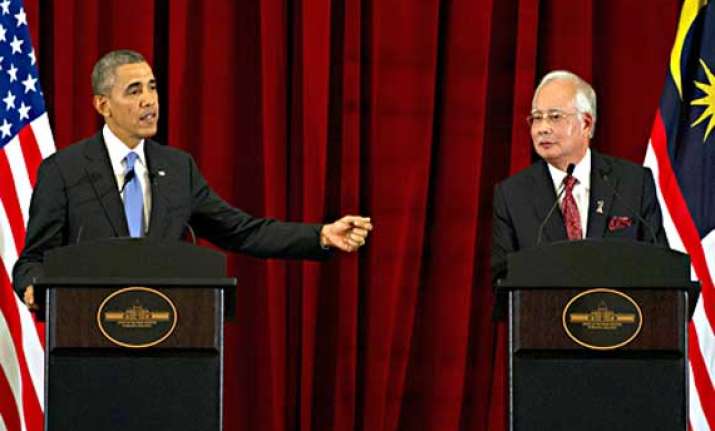 Kuala lumpur, Malaysia: President Barack Obama is defending the Malaysian government's handling of the search for Malaysia Airlines Flight 370.
He says officials are working tirelessly to find the aircraft that is believed to be deep at the bottom of the Indian Ocean.   
The United States has been assisting in the massive search for the missing Boeing 777. Obama says the U.S. has found the Malaysian government eager for assistance and fully forthcoming with information. Loved ones of the 239 people who were aboard the aircraft when it disappeared March 8 have said Malaysia has mishandled the search.   
Obama says he understands their heartache and suffering, but that it will take some time to find the plane.   
Obama commented during a news conference in Kuala Lumpur, Malaysia, with Prime Minister Najib Razak.