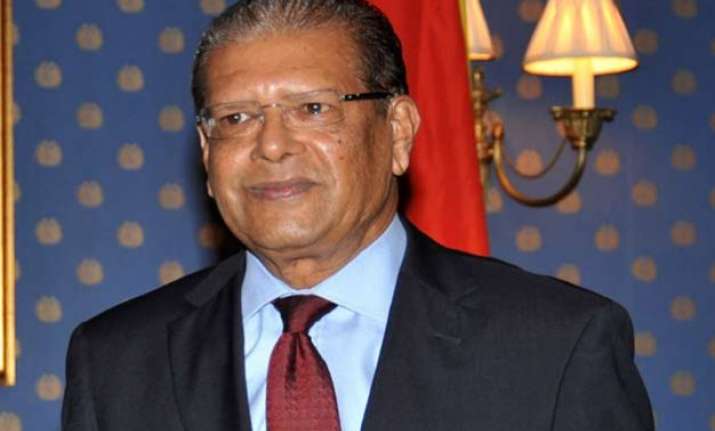 Nangal: Mauritius President Rajkeswur Purryag visited India's tallest Bhakra Dam and praised the management for its "flawless upkeep and maintenance".
Purryag alongwith his wife Anita and a delegation of Bhakra-Nangal project visted the Dam yesterday, an official spokesman said here today.
He was told about the salient features of the dam by Bhakra Beas Management Board (BBMB) chairman A B Agrawal, the spokesman said.
The President was amazed to see the contribution project is making to the Indian economy and appreciated the efforts of BBMB is taking for flawless upkeep and maintenance of the Dam, he said.
He further asked the authorities to show the functioning of the Dam, spokesman said.
The President also planted a Rudraksha tree at Sutlej Sadan. Bhakra Dam is a concrete gravity dam across the Sutlej River in Bilaspur, Himachal Pradesh.
The dam is located at a gorge near the upstream Bhakra village of the district of at 226 m. Its reservoir known as "Gobind Sagar" stores up to 9.34 billion cubic metres of water.