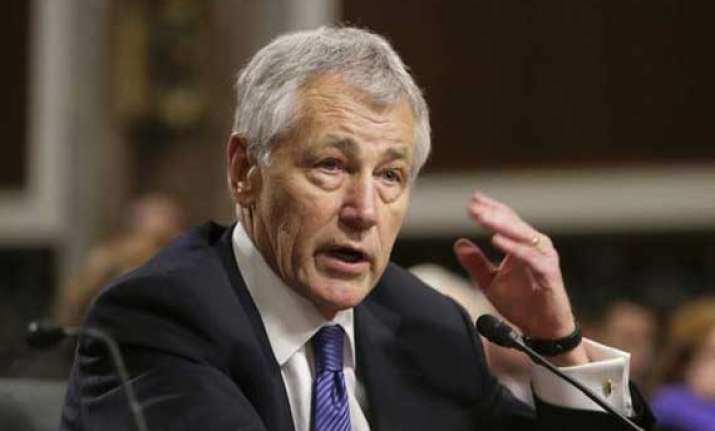 Beijing: The defence chiefs of China and US today traded barbs publicly, with China questioning Secretary Chuck Hagel's support for Japan and warning that it will not allow an "iota of violation" of its territory.  
The media interaction between Hagel and his Chinese counterpart Chang Wanquan turned out to be public spat between the two top Defence officials after they vociferously aired their differences over China's territorial disputes with its neighbours and its decision to establish an air defence zone over disputed islands.
Chang, a senior General, minced no words about China's resentment of US support for its close ally Japan over the disputed islands in the East China Sea as well as backing the Philippines and other claimants against China in the South China Sea.
"The territorial sovereignty is China's core interest.  We will make no compromise or concession. Not even an iota of violation is allowed. China has indisputable sovereignty over Diaoyu islands and adjacent waters," Chang said rebuffing Hagel's assertions that China should demonstrate great power responsibilities.