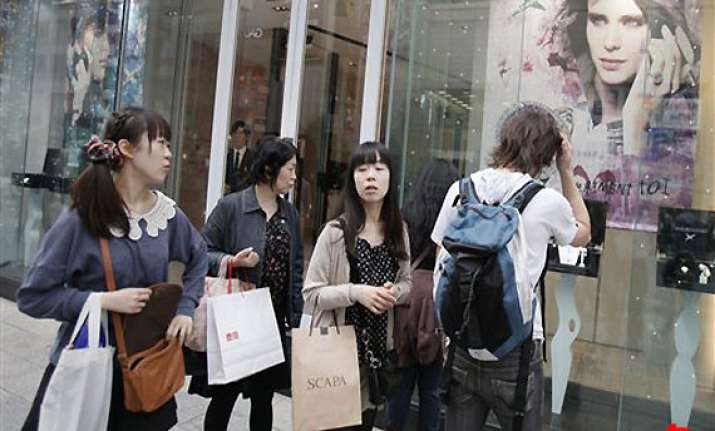 Tokyo, Nov 14: Japan's economy surged 6 percent in the latest quarter in a bounce back from the earthquake and tsunami disaster that is unlikely to be sustained amid headwinds from Europe's debt crisis.

The Cabinet Office's real gross domestic product report Monday marks the first expansion for the world's No. 3 economy in four quarters. The result was in line with market forecasts, including Kyodo News agency's projection of 6.2 percent annualized growth for the July-September quarter.

The March 11 earthquake and tsunami killed thousands of people and wiped out large swathes of Japan's northeastern coast. The disasters damaged many factories in the region, causing severe shortages of parts and components for manufacturers across the country, including automakers.

The tsunami also crippled a nuclear power plant, adding to the difficulties faced by businesses and households.

Since then, the country has steadily restored its factories, helping the economy rebound despite the threats of a financial crisis in Europe, slowing global economy and a strong yen.

The Cabinet Office said the annualized figure translates to GDP growth of 1.5 percent from the previous quarter. GDP is a measure of the value of all goods and services produced domestically.

Consumer spending, which accounts for some 60 percent of the economy, climbed 1 percent from the previous quarter. Capital investment by companies rose 1.1 percent.

Analysts, however, say that the strong third quarter numbers are unlikely to last.

Credit Suisse economist Hiromichi Shirakawa said Japan had benefited from a sharp increase in exports and industrial production into the early summer. But the economy has "already lost upward momentum since August," he said in a report last week.

He expects Japan's economy to weaken in coming months and forecasts GDP to contract in the fourth quarter.