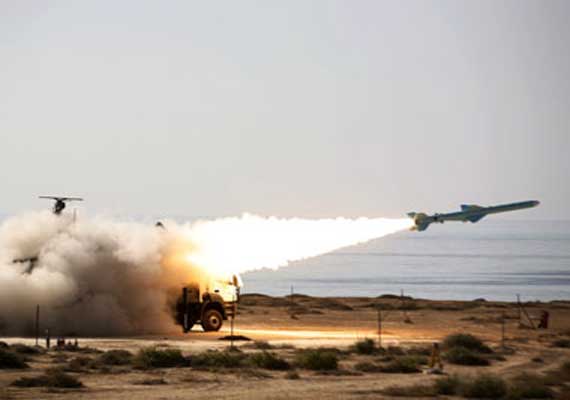 Tehran, Iran, Aug 21 : Iran's official news agency says the country has upgraded a short-range surface-to-surface ballistic missile just weeks after it was test-fired.
Tuesday's report by IRNA says President Mahmoud Ahmadinejad unveiled the new version of Fateh-110, or Conqueror.
IRNA says the new version has a quicker launch capability and longer life but gave no other details. It has been in service in Iran over the past decade.
Iran claimed earlier in August that it successfully test-fired the missile, which has an improved accuracy to strike land and naval targets within a 300 kilometer (185 mile) range.
Iran has been pushing to upgrade its missiles, which already can target Israel and other parts of the region.  
The pursuit is part of Iran's efforts since 1992 for a self-sufficient military program.