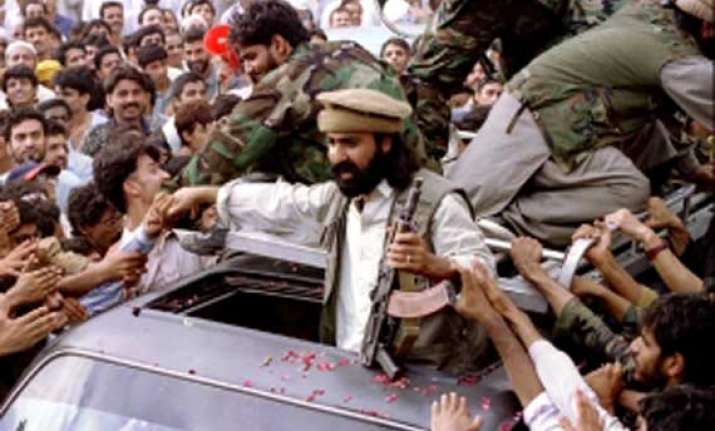 Islamabad : Hizbul Mujahideen, a banned militant group that operates in the Kashmir Valley, has distanced itself from its former senior leader Mast Gul, who has recently resurfaced as a Taliban commander in Pakistan.  
The 47-year-old Mast Gul, who is now believed to be part of the Tehrik-e-Taliban Pakistan like many former militants who operated in Kashmir, has claimed responsibility for three attacks against the minority Shia community recently.  
"Attempts to affiliate someone claiming responsibility for bomb blasts in Pakistan with Hizbul Mujahideen to dent its credibility are upsetting and painful," the Hizbul Mujahideen said in a brief statement issued in Muzaffarabad, in reference to Mast Gul alias Haroon Khan.
An earlier statement of the group mentioned Mast Gul by name while recalling that he had quit Hizbul Mujahideen before 2001. However, in a revised statement, his name was taken off, Dawn daily reported.
Mast Gul, involved in the 1995 siege of Charar-e-Sharief shrine in Jammu and Kashmir, has resurfaced in northwest Pakistan claiming responsibility for three attacks including this week's suicide blast outside the residence of Iranian Consul General in Peshawar.