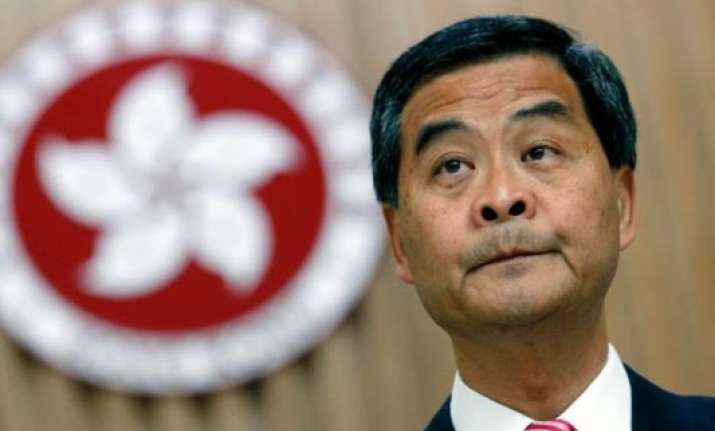 Hong Kong: Hong Kong chief executive C.Y. Leung on Wednesday said that in order to sustain its development, the region must capitalise on the combined advantages of the "one country and two systems" approach.
Speaking at the National Day reception, Leung said the Standing Committee of the National People's Congress has adopted a decision on issues relating to the selection of the Chief Executive (CE) by universal suffrage, confirming that the CE can be elected through "one person, one vote" from 2017 onwards, Xinhua reported.
"It is understandable that different people may have different ideas about a desirable reform package. But it is definitely better to have universal suffrage than not," said Leung.
"It is definitely better to have the CE elected by five million eligible voters than by 1,200 people," he added.
Leung hoped that all sectors of the community will work with the government in a peaceful, lawful, rational and pragmatic manner to duly complete the subsequent consultation and legislative work and take a big step forward with regard to constitutional development.
Protests have been taking place in various parts of Hong Kong calling for the withdrawal of the decision on Hong Kong's constitutional development made Aug 31 by the National People's Congress Standing Committee.