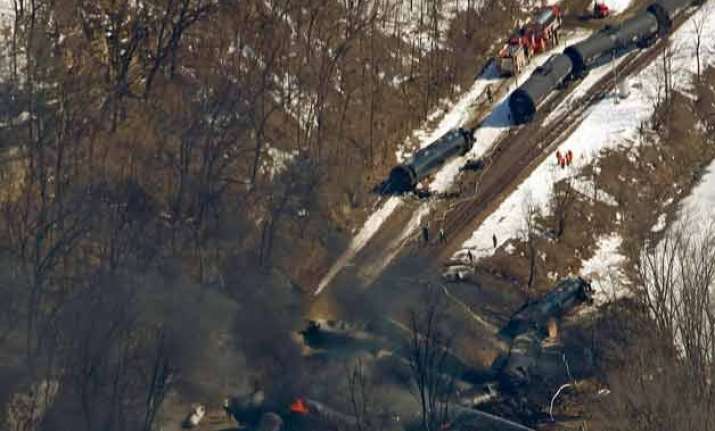 Galena, Illinois: Flames and smoke continued to rise into the air on Friday at the scene of an oil train derailment in Illinois.
A freight train loaded with crude oil derailed on Thursday in a rural area south of the city of Galena, bursting into flames and prompting authorities to suggest that everyone within one mile (1.6 kilometres) evacuate.
No injuries were reported, but the accident was the latest in a series of failures for the safer tank-car model that has led some people calling for even tougher requirements.
Footage broadcast by the American Broadcasting Company on Friday showed a fire continuing to burn at the crash site.
BNSF Railway said in a news release that the train's tank cars were a newer model known as the 1232.
The model was designed during safety upgrades voluntarily adopted by the industry four years ago in the hope of keeping cars from rupturing during derailments.
But 1232 standard cars involved in three other accidents have split open in the past year.