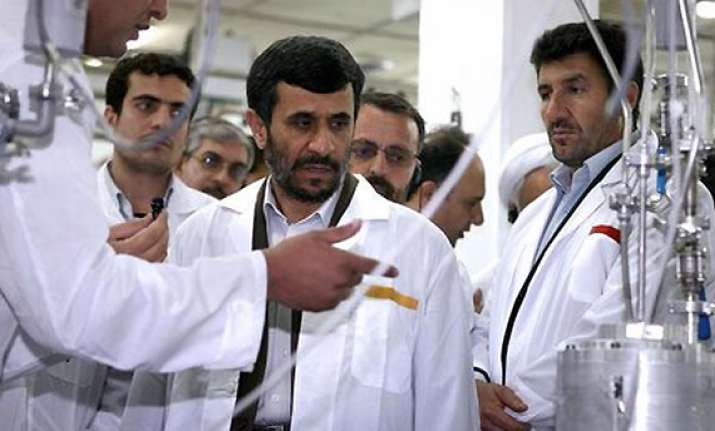 Tehran, Feb 14: Iran on Wednesday said it was going to upgrade uranium enrichment machines defying US warning that the upgrade would violate UN resolutions.
Israeli prime minister Benjamin Netanyahu has said that Iran is moving closer towards making a nucler bomb.
Abbasi Davani, chief of Iran's Atomic Energy Organization   said new centrifuges with "a higher efficiency" were being installed at Iran's Natanz site, which uses the machines to enrich uranium gas by spinning it at supersonic speeds.
"The installation of new centrifuges at Natanz site started about a month ago... The process is ongoing," Abbasi Davani said.
He did not reveal how many centrifuges were installed but said: "These centrifuges have a higher efficiency and are used specifically to enrich uranium to less than 5 percent, and not to 20 percent" - the purity regarded as being a short step from that which is required to make a nuclear bomb.