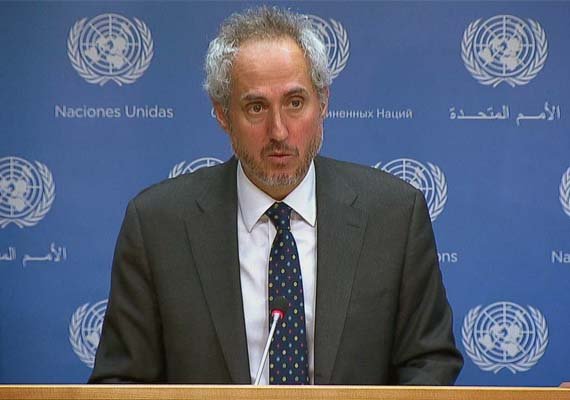 United Nation: The Chinese contingent of the UN Mission in Liberia (UNMIL) will help build an Ebola Quarantine and Control Center in the capital city of Monrovia, a UN spokesperson said here Tuesday.
Stephane Dujarric told a regular briefing at the UN headquarters that project will take 21 days to complete.
He noted that of the 44 UNMIL personnel who have been quarantined following two infections in the mission, 42 have completed their quarantine period. The two remaining members are expected to complete the quarantine period by Nov 1.
The Ebola epidemic has resulted in the death of two UNMIL members in the past weeks.
The peacekeeping mission said that it has conducted immediate and robust contact tracing and quarantine measures.