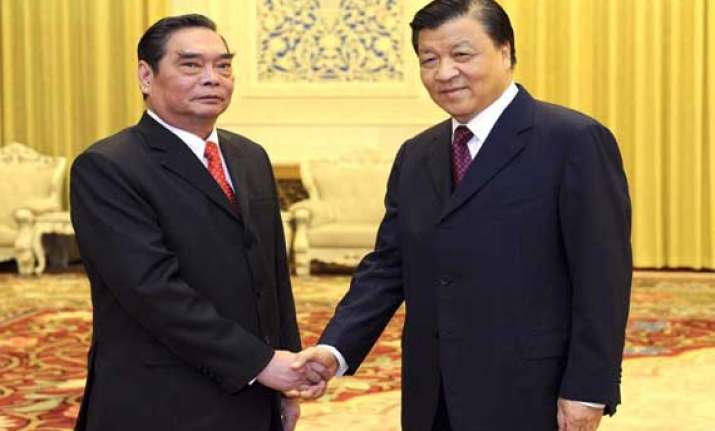 Beijing: After nearly three months of confrontation over oil exploration in the disputed South China Sea, Communist neighbours, China and Vietnam today warmed up to each other with a three-point agreement to avoid any actions that might worsen their maritime disputes.  
Vietnamese special envoy Le Hong Anh, who arrived in Beijing yesterday for a two-day visit, held talks with top Chinese leaders, including President Xi Jinping, to discuss common ground to normalise the ties.
Le, special envoy of the General Secretary of the Communist Party of Vietnam (CPV), visited Beijing after Hanoi expressed regret for the recent anti-China riots and offered to pay compensation to hundreds of Chinese firms which suffered losses.
Under the three-point agreement reached today, the two countries agreed to earnestly implement a basic guideline for the resolution of China-Vietnam maritime issues signed in October 2011, make best use of the bilateral governmental border negotiation mechanism and seek basic and lasting solutions acceptable to both sides.
They also agreed to study and discuss how to seek joint exploration of the South China Sea, avoid actions that might complicate and expand the disputes and safeguard the overall stability of bilateral relations and peace in the sea.
The Communist Party of China (CPC) and the CPV will deepen their exchanges, restore collaboration in defence, trade and the economy, law enforcement and people-to-people exchanges, according to the agreement.  
"China-Vietnam relations for a while have been tense and difficult, which we are unwilling to see," senior CPC official Liu Yunshan said during his meeting with Le, state-run Xinhua news agency reported.
The special envoy's visit to China reflects the CPV's and the Vietnamese government's "political will to mend and develop bilateral relations," Liu said.
"We expect Vietnam to continue to work with us to bring bilateral relations back to the track of healthy and stable development," he said.
Liu said the two countries should properly address maritime issues through cooperation, calling on them to stick to negotiation, control the maritime situation, seek common development and break new ground in overall China-Vietnam strategic cooperation.