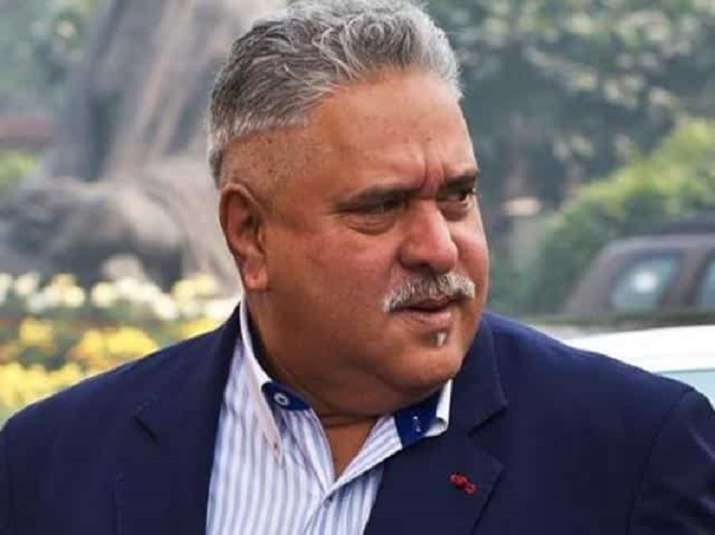 In a major setback to embattled liquor tycoon Vijay Mallya, London's Westminster Magistrates Court on Monday ordered his extradition to India. Westminster Magistrates' Court Chief Magistrate Judge Emma Arbuthnot ruled that Mallya can be extradited to India to stand trial on the charges brought by the CBI and ED. The extradition case was then referred to Secretary of State by the judge.
Reacting the court order, CBI spokesperson said, "We hope to bring him soon and conclude the case. CBI has its own inherent strengths. We worked hard on this case. We are strong on Law and facts and we were confident while pursuing extradition process."
Reacting to the court order, Mallya said that his legal team is working on it.
"My legal team will review the judgement in detail and consider various options and then I will decide going forward. There is nothing to be shocked about," said Mallya. 
Earlier in the day, Mallya had sought to disprove the narrative that he has "stolen" money and said his offer to repay the principal amount to the Indian banks was "not bogus".
Mallya on December 5 had made a "humble request" to the Indian officials to accept his offer to pay back the "100 per cent" of the principal amount of loans he owed to various banks.
The embattled liquor tycoon said that the value of his assets is more than enough to pay everybody and that is exactly what he was focusing on.
"I want to disprove the narrative that I have stolen (money)," he said.
He said his legal team will review the judgment and take proper steps thereafter.
Accused in alleged fraud and money laundering charges amounting to an estimated Rs 9,000 crores, Mallya had arrived in Westminster Magistrates' Court, where the verdict was due after a year-long trial.
The 62-year-old former Kingfisher Airlines boss had been on bail since his arrest on an extradition warrant in April last year.
Mallya has contested his extradition on the grounds that the case against him is "politically motivated" and the loans he has been accused of defrauding on were sought to keep his now-defunct airline afloat.
"I did not borrow a single rupee. The borrower was Kingfisher Airlines. Money was lost due to a genuine and sad business failure. Being held as guarantor is not fraud," he said in his most recent Twitter post on the issue.
"I have offered to repay 100 per cent of the principal amount to them. Please take it," he had tweeted earlier.
The trial, which opened at the Magistrates' Court on December 4 last year, has gone through a series of hearings beyond the initial seven days earmarked for it.
It opened with the Crown Prosecution Service (CPS) team, led by Mark Summers, laying out the Indian government's prima facie case of fraud and money laundering against Mallya.
Mallya's defence team, led by Clare Montgomery, deposed a series of experts in an attempt to prove that the erstwhile Kingfisher Airlines' alleged default of bank loans was the result of business failure rather than "dishonest" and "fraudulent" activity by its owner.
The court was also told that a consortium of Indian banks, led by State Bank of India (SBI), had rejected an offer by the liquor baron in early 2016 to pay back nearly 80 per cent of the principal loan amount owed to them.
While the CPS argued that Mallya never intended to repay the loans he sought in the first place because his airline's demise was inevitable, the defence tried to establish that Kingfisher Airlines was suffering from consequences of a wider global financial crisis around 2009-2010 and that its failure was a result of factors beyond the company's control.
"There are clear signs that the banks seem to have gone against their own guidelines [in sanctioning some of the loans]," Judge Arbuthnot had noted during the course of the trial.
In case the concerned individual does not file an appeal, and Secretary of State agrees with the magistrate's decision, then the individual must be extradited from the UK within 28 days of the Home Secretary's extradition order.
The judgment marks a significant point in this high-profile extradition trial that has lasted for over a year.
(With PTI inputs)
WATCH VIDEO: Aaj Ki Baat with Rajat Sharma | December 10, 2018
Watch full news here:{youtube:youtube.com/watch?v=
tDv8MoS0FeM&feature=youtu.be}