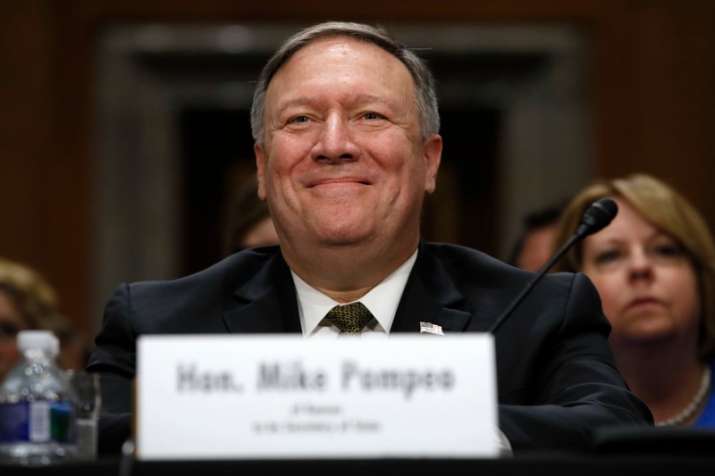 The US Senate on Thursday voted to approve former CIA director Mike Pompeo as secretary of state, clearing the path for him to take over as the top U.S. diplomat just as President Donald Trump faces high-risk moments on Iran and North Korea.
Pompeo, the outgoing CIA director, secured support from 57 senators, with 42 voting no — one of the slimmest margins for the job in recent history. Every past nominee for the job since at least the Carter administration has received 85 or more yes votes in the Senate, with the exception of Trump's first secretary of state, Rex Tillerson, who got 56.
The approval came in time for Pompeo to lead the US delegation to NATO foreign minister talks in Brussels this weekend and to arrange a summit between Trump and North Korean leader Kim Jong Un in the coming months. 
Pompeo replaces Rex Tillerson, the former oil executive Trump fired in March after a year of tensions and turmoil in the State Department, where he alienated much of his staff and left the body deeply demoralized.  
Pompeo, a former Kansas congressman, is expected to guide Trump's foreign policy in a more right-leaning direction than Tillerson, the former Exxon Mobil CEO fired by Trump on Twitter last month. He inherits a State Department and diplomatic corps that is deeply demoralized after a tumultuous first year under Tillerson, who pushed budget and staff cuts and eschewed public appearances while leaving key diplomatic positions unfilled.
(With AP inputs)