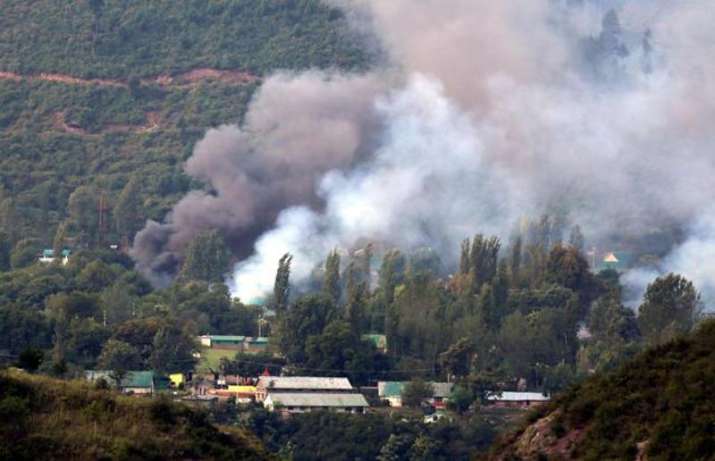 Pakistan based terror group Lashkar-e-Taiba has claimed responsibility for the terror attack at an army base in Kashmir's Uri that left 20 Indian soldiers dead.
Posters have surfaced in Gujranwala of Punjab, Pakistan, announcing that the LeT will on October 25 (which means today) hold last rites in absentia for one of the four terrorists who attacked the Indian Army's 12 Brigade at Uri on September 18, the Indian Express reported.
The latest development vindicates India's stand that the URI attack was carried out by a Pakistan-based jihadist group — until now been denied by Islamabad.
The posters name one perpetrator as Gujranwala resident Muhammad Anas, who operated under the alias Abu Siraqa.
Lashkar had invited local residents to join namaaz prayers for "lion-hearted holy warrior Abu Siraqa Muhammad Anas, who sent 177 Hindu soldiers to hell at the Uri Brigade camp in occupied Kashmir, and thus drank from the glass of martyrdom".
Bearing images of Hafiz Muhammad Saeed, the head of the Lashkar-e-Taiba's parent organisation, the Jamaat-ud-Dawa, the posters say the ghaybana namaaz janaza, or last rites held in the absence of the body of the deceased, will be held at Bada Nullah, near Girjakh, in the Punjab town of Gujranwala, the IE report said.
"After such posters and such events organized by JUD, what will be authenticity of claims made by Pakistani Foreign Office in front of International community, "Muhammad Aamir Hussaini, a staff reporter with the Frontier Post in Pakistan was quoted as saying to TOI.
India launched a diplomatic blitz to corner Pakistan internationally after the Uri terror attack.