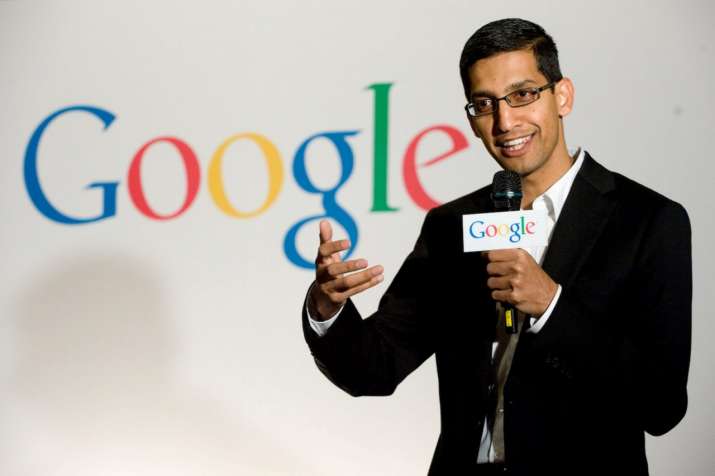 As ambitious as kids are, a 7-year-old girl set her sights on working at the world's biggest tech company and shot off a hand-written application to Google. 
Chloe Bridgewater, who lives in Hereford, UK, is totally fascinated by her Kindle Fire tablet and robots. However, it was the idea of working somewhere with bean bag chairs, go-karts, and slides that inspired her to apply to Google for a job.
Here is Chloe's letter, shared with Business Insider by her father, Andy: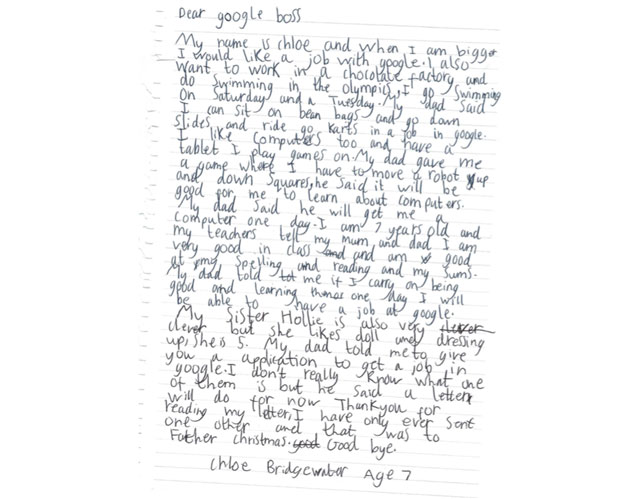 While children's aspirations need to be given the right direction, no one could possibly have imagined the surprise that she was in for. 
Google CEO Sundar Pichai had not only taken note of the girl's job application, he even decided to reply to it. 
Pichai, in his letter to Chloe, encouraged her to follow her dreams, adding that he would look forward to her job application once she finished school.
"I look forward to receiving your job application when you are finished with school! :)" Take a look at the letter, shared in a viral LinkedIn post by Chloe's father Andy Bridgewater earlier this week :
Andy reveals in the LinkedIn post that Sundar's letter came as a much-needed confidence booster for Chloe, who was "knocked down" by a car years ago.
Chloe's fascination with Google began recently, Bridgewater told Business Insider, when she asked him where his ideal place to work would be. Bridgewater currently works in sales for a refrigeration system parts manufacturer.