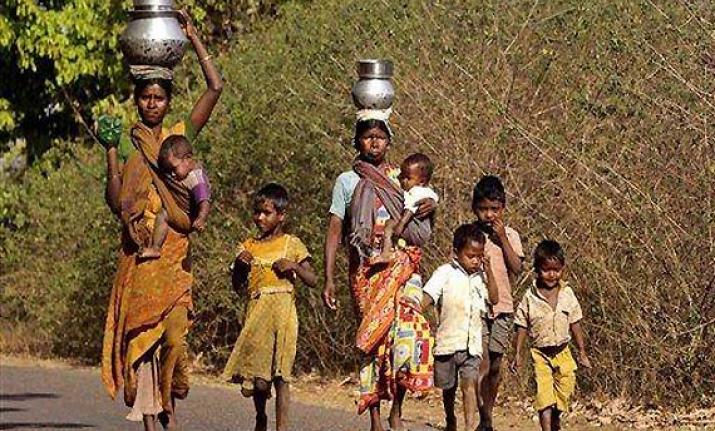 The poverty rate in India  nearly halved  in the decade since 2005-06 even as over 270 million people in India moved out to seek better economic opportunities elsewhere, a report released on Thursday said.
The 2018 global Multidimensional Poverty Index (MPI) released by the United Nations Development Programme (UNDP) and the Oxford Poverty and Human Development Initiative (OPHI) said that about 1.3 billion people live in multidimensional poverty globally. 
This is almost a quarter of the population of the 104 countries for which the 2018 MPI is calculated. Of these 1.3 billion, almost half - 46 per cent - are thought to be living in severe poverty and are deprived in at least half of the dimensions covered in the MPI, it said. 
While there is much that needs to be done to tackle poverty globally, there are "promising signs that such poverty can be - and is being - tackled." 
The Index noted that in India, 271 million people moved out of poverty between 2005/06 and 2015/16. The poverty rate in the country has nearly halved, falling from 55 per cent to 28 per cent over the ten-year period. 
"Although the level of poverty – particularly in children – is staggering so is the progress that can be made in tackling it. In India alone some 271 million have escaped multidimensional poverty in just ten years," UNDP Administrator Achim Steiner said.
"The Multidimensional Poverty Index gives insights that are vital for understanding the many ways in which people experience poverty, and it provides a new perspective on the scale and nature of global poverty while reminding us that eliminating it in all its forms is far from impossible," he said. 
Traditional poverty measures – often calculated by numbers of people who earn less than USD 1.90 a day – shed light on how little people earn but not on whether or how they experience poverty in their day-to-day lives. The MPI provides a complementary picture of poverty and how it impacts people across the world. 
While the MPI's core data look at those who are poor, and the subset who are severely poor, the numbers also look at those very close to becoming poor. These people, while not quite multidimensionally poor, are living precariously and struggling to remain above the poverty line.
(With inputs from PTI)