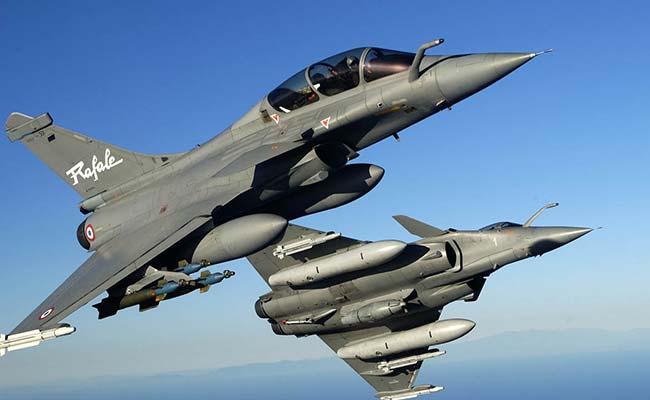 An ongoing debate in the Chinese media is deliberating upon how and against whom India would use the Rafale fighter jets capable of carrying tactical nuclear warheads.
India recently signed a deal with France to purchase 36 Rafale fighter aircrafts.
In an article, the state-run Global Times has said that India will deploy the recently bought Rafale fighter aircrafts near disputed regions with Pakistan and China. 
"Last week, India signed an inter-governmental agreement with France in New Delhi for the purchase of 36 Rafale jet fighters in flyaway condition for $8.82 billion from French company Dassault. The jets can carry tactical nuclear warheads, and this means India's nuclear deterrence capability will be greatly improved," the article said. 
"India will deploy its new French-made fighters in the disputed areas bordering Pakistan and China," it added.

 

The report rues the fact that China's neighbours including India have gone on an arms purchase spree by hyping the so-called "China threat". 
The Global Times article added that China's neighbours, including India, are "hyping" the so-called "China threat" and have gone on arms purchasing spree - a move that has increased the import of western-made weapons into Asia.
The report also pointed out that lack of developed military industry is forcing Asian states to 'purchase'  security from the western countries.

 

"The majority of Asian states don't have a comprehensive and developed military industry, but they have good economic bases, so they are willing to purchase 'security' from the West rather than spending more time and money to develop their own systems." Zhao Gancheng, director of South Asia Studies at the Shanghai Institutes for International Studies, was quoted as saying by the Global Times.