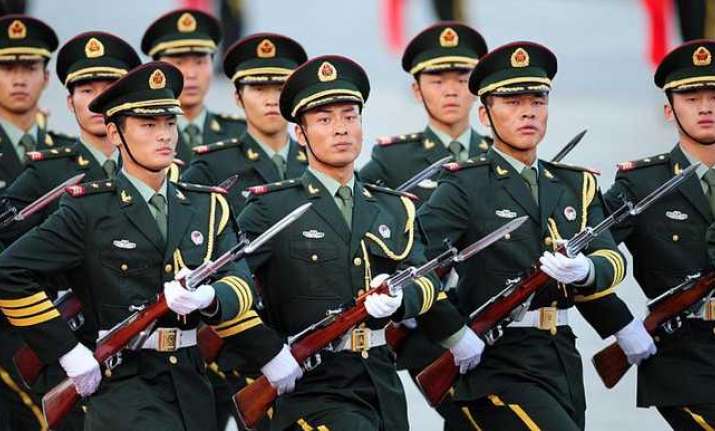 Putting an end to the over two-month-long military standoff at Doklam, India and China on Monday agreed for "expeditious disengagement" of border personnel at the face-off site. 
Following the major diplomatic development, China's People's Liberation Army hailed the resolution, but at the same time, didn't refrain from yet another rhetoric, telling India to "draw lessons" from the same and said it would stay "vigilant" and "defend its sovereignty". 
"The Chinese military will remain vigilant and firmly defend its national territory and sovereignty following a military stand-off between China and India," Senior Colonel Wu Qian of the PLA and Defence Ministry was quoted as saying by Xinhua. 
Welcoming the resolution, Qian said, "Peace and stability along the China-India border concerns regional peace and stability and accords with the common interests of people on both sides of the border". #
Asking India to abide by the basic principles of international law, Wu Qian advised New Delhi to draw lessons from the Doklam stand-off.
"We remind India to draw lessons from the stand-off, abide by established treaties and the basic principles of international law, and work together with China to safeguard peace and stability along the border and promote the healthy development of the two militaries," he added. 
Claiming that Indian troops have pulled backed, China remained ambiguous about the status of its own troops. Chinese foreign ministry spokesperson Hua Chunying said the Chinese border troops will remain stationed in Doklam and keep patrolling the area, which India has not objected to, as well as "exercise sovereignty" over the region that is disputed with Bhutan.
"Chinese troops on the ground have verified it (withdrawal of Indian troops). China continues to exercise sovereignty. China will make adjustments according to the situation," Hua told reporters in Beijing.
Meanwhile, Ruan Zongze, executive vice president of the China Institute of International Studies, termed India's behaviour as "illegal", adding that withdrawal of troops was the only option left for New Delhi. 
"India's behaviour was absolutely illegal and excuses, like Bhutan's request and China's road construction, that it used to legitimize its behaviour have proven ineffective as well. That's why it chose to withdraw at this moment, and it was the only option for India," he told the Global Times. 
China has reportedly withdrawn its bulldozers and road construction equipment enabling New Delhi to withdraw troops back to the Indian side. 
"Chinese troops have left the dispute area of Doklam along with bulldozers and removed the tents which they had pitched," PTI quoted a government official as saying.
The official, on the condition of anonymity, said there were about 1700-1800 Chinese troops in the area where they proposed to build a road and all of them have left.