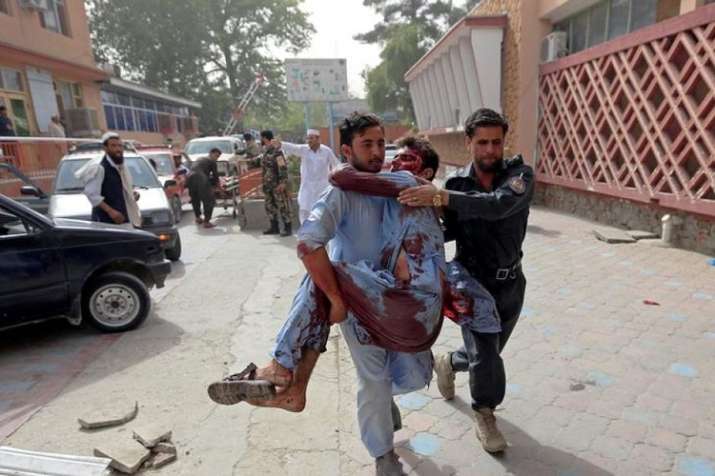 Just a day after the deadly twin suicide bomb attacks that killed more than 36 people, Nangarhar province in eastern Afghanistan was rocked by another suicide attack, killing 19 people.
Attahullah Khogyani, the spokesman for the governor of Nangarhar province, said another 60 people were wounded in the attack, which struck a crowd of people as they left the governor's compound.
Saturday's attack, which also took place in Jalalabad, killed at least 36 people and wounded 65, according to Najibullah Kamawal, director of the provincial health department. The Islamic State group's Afghanistan franchise claimed responsibility for that attack.
No-one has claimed the attacks, but they appear to be the work of the Islamic State group, which is not included in the ceasefire and has clashed with the Taliban in the past. The local IS affiliate has a strong presence in the province.
Khogyani said a suicide bomber on foot had targeted Taliban, local elders, and civilians as they left the governor's compound where they had attended a special event for the Eid holiday. 
All the attacks came after President Ashraf Ghani announced a nine-day extension of the government ceasefire.
However, the Taliban has rejected the extension. A spokesman said the truce would end shortly and operations against the security forces would resume.