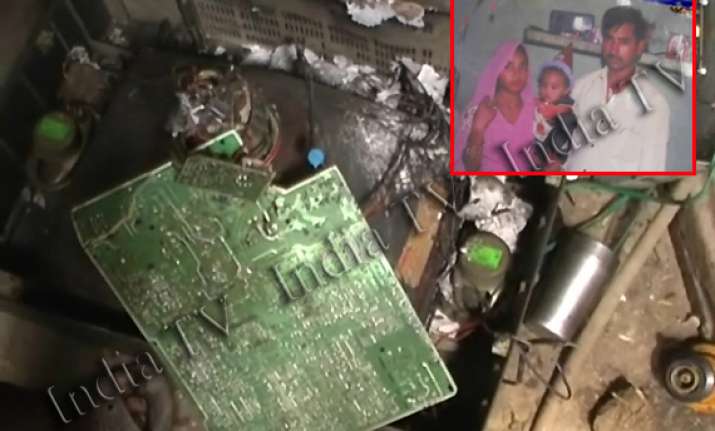 Meerut, Apr 11: A housewife was killed, and her husband and her daughter were seriously injured when a TV set exploded after an LPG leak resulted in fire in a village near Sardhana  this morning.
The woman had set the tea kettle on the LPG stove and a TV set was on nearby. As she lighted the stove, the LPG that had leaked earlier suddenly caught fire and the TV set exploded. 
The impact of the blast was so huge that the woman's body was thrown outside ten feet from the kitchen, while her three year old daughter  and husband Nitin suffered critical burns.  
At the time of explosion, the eldest daughter Muskaan had gone out to play with her sister Khushi. They survived the mishap.  
Nitin and his daughter are in the ICU of Subharti Hospital in Meerut.