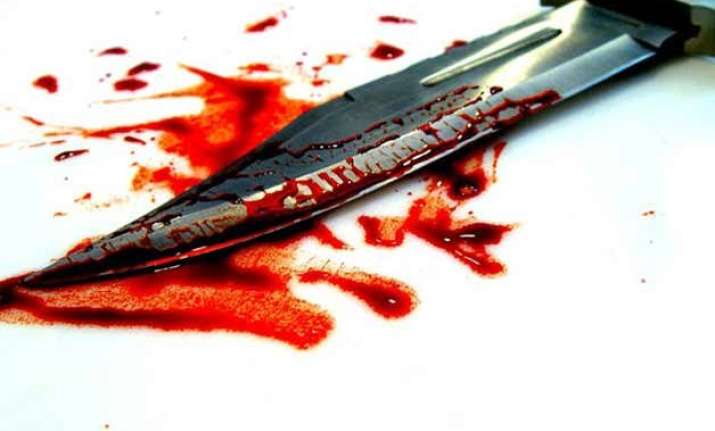 Ghaziabad: An enraged wife allegedly stabbed her inebriated husband to death this evening in Arthala village of Sahibabad this evening, police said.
The neighbourers in their statement said Arjun Singh and Rekha were quarrelling since morning and an inebriated Arjun was thrashing his wife repeatedly, Assistant Superintendent of Police Vipin Tada said.
In the afternoon police control room received a call but when the police reached their house Arjun fled. In the evening, he again returned home and started beating his wife, police said.
During interrogation Rekha denied stabbing Arjun and said that somebody else had stabbed him but preliminary investigations reveal that Rekha might have stabbed her husband in self-defense, police said.
A blood-stained knife has been recovered from the house and Rekha detained at Sahibabad police station for further investigation.
We have not received any formal complaint, police said, adding, they are waiting for the outcome of post-mortem report.