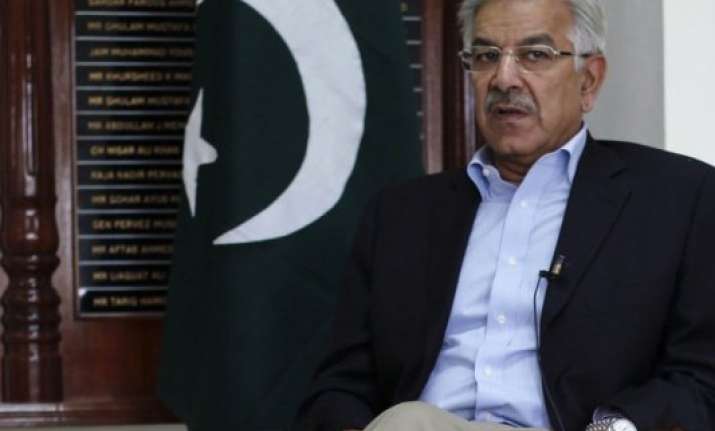 New Delhi: Responding to the strong statement made by India over the continuous mortar shelling and ceasefire violation, Pakistani Defence Minister Khawaja Asif has said that his  country is capable of responding "befittingly" to Indian actions along the LoC in Kashmir.
Pak Defence Minister said, "We do not want the situation on the borders of two nuclear neighbours to escalate into confrontation. India must demonstrate caution and behave with responsibility."
Yesterday, Defence Minister Arun Jaitley had warned that India will make the cost for adventurism on border unaffordable for Pakistan.
Jaitley had said, "If Pakistan persists with this adventurism; our forces will make cost of this adventurism unaffordable for it."
"Pakistan should stop this unprovoked firing and shelling if it wants peace on the border," added Jaitley
In the  continuous violence of ceasefire along LoC, Pakistan  rangers today targeted 4 BSF posts in Kathua district, a BSF spokesman said.