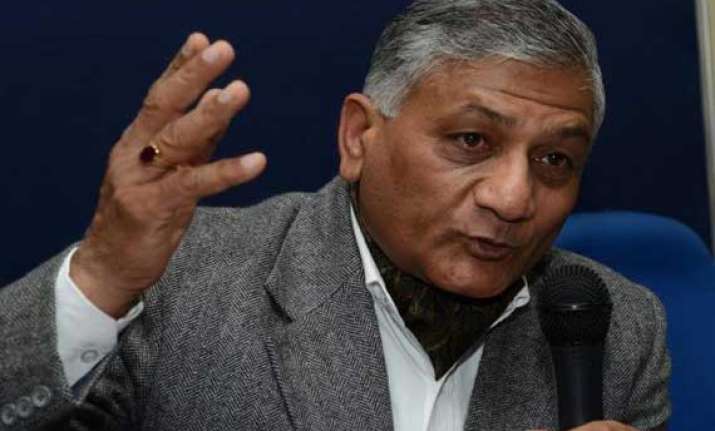 Mumbai: Former Army chief General V K Singh today appealed to the Election Commission to hold "supplementary" elections for those who were unable to exercise their right to franchise.
Addressing a press conference, Singh, the BJP nominee from Ghaziabad, said, "Like in Mumbai, where about two lakh people could not vote because of their names missing from the electoral roll, in Ghaziabad too about 25,000 people could not vote."
"I have been told names of Sindhis and Gujaratis were deleted from the voters' list. I don't know if this is true. I will be meeting the Chief Election Commissioner in a day or two to demand that those who could not vote be allowed to do so in supplementary elections," he added.  When asked about yoga guru Ramdev's "honeymoon" remarks, Singh, who is believed to be close to the toga guru, said since he had been travelling for campaigning he could neither hear nor read the remarks.
Replying to a query, Singh said BJP had raked up the real estate deals of Robert Vadra which appeared in Wall Street Journal only after Congress had indulged in personal attacks on Narendra Modi.
"Vadra's deals had featured in the WSJ, which is a reputed international publication," he said.