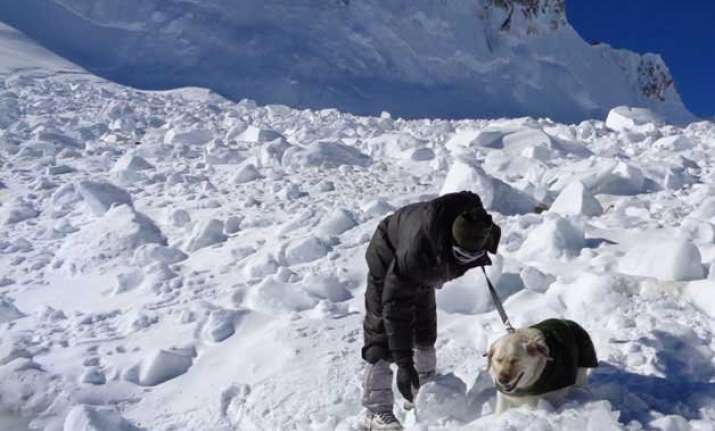 New Delhi: While the entire nation is raving about the valiant efforts of the rescue team of Indian army in tracing Lance Naik Hanumanthappa, the lone survivor in Siachen avalanche, there were some unsung heroes too.
Dot and Misha, two sniffer dogs of the Indian Army played a pivotal role in the search operation for survivors after the avalanche last week.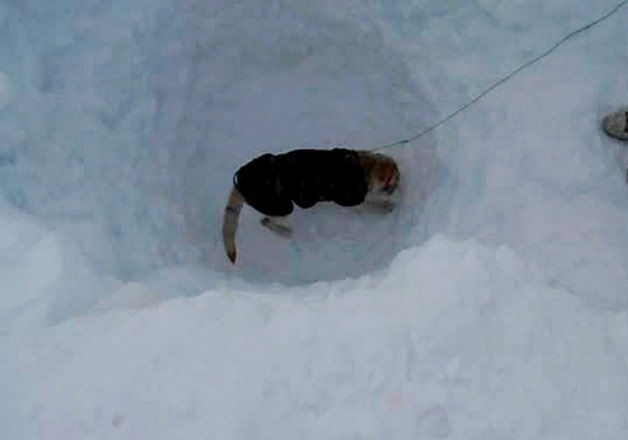 These two specialized rescue dogs were flown in and pressed into service.
According to a PTI report:
The dogs forewarn the soldiers of environmental dangers like avalanches and also provide navigational assistance in locating missing troops. They also work as mail dispatchers sometimes between the post and the base camp. They also provide the much-needed company to a soldier, who has to guard a post in the "killer glacier'' for three months.
"The dogs, Dot and Misha, did a tremendous job," the army officials said.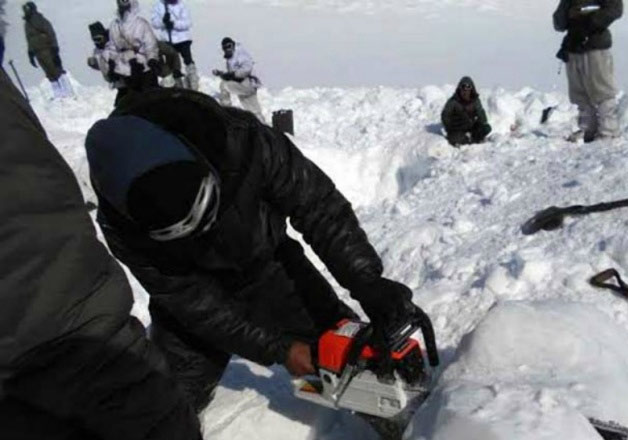 Over 150 soldiers worked round-the-clock to carry out the rescue operations in the world's highest battlefield. Along with them, two canines - Dot and Misha - also worked in the icy heights and are credited with the miraculous rescue of Koppad from under tonnes of ice and snow at a height of almost 19,500 feet where even normal breathing is a huge task. "
On February 3, a large ice wall broke off and covered an army post in northern glacier in Siachen, the world's highest battlefield.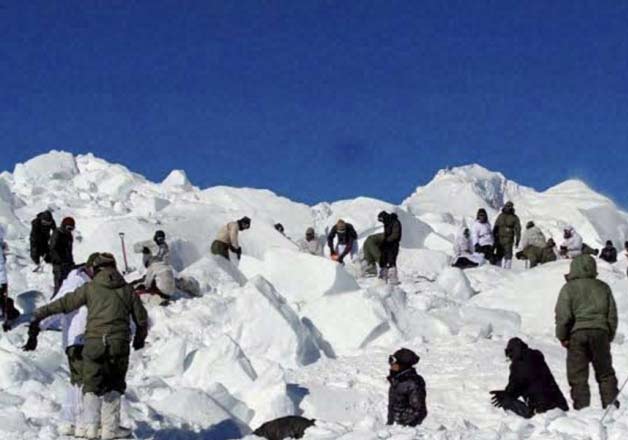 The debris, included massive ice boulders, some the size of a small room, spread over 800x1000 metres.
The rescue teams had the arduous task of breaking through 25-30 ft of blue ice, which was harder than concrete, and chip it away inch by inch, army officials said while explaining the rescue operation.