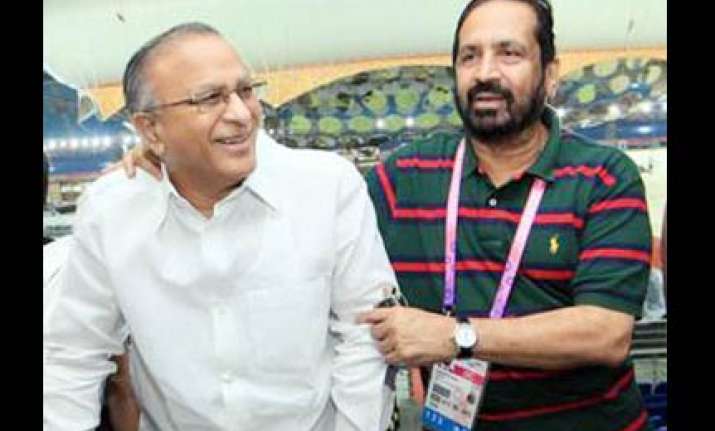 New Delhi, Oct 18: As the probe into allegations of corruption in the conduct of Commonwealth Games gained momentum, Government today decided to extend the tenure of the Organising Committee till further orders.
"Senior officials made available to the Organising Committee by Government of India will be allowed to continue till further orders," Urban Development Minister S Jaipal Reddy told reporters after the meeting of the Group of Ministers on CWG.
The Sports Ministry will decide when to wind up the Organising Committee.
The GoM was attended by Delhi Chief Minister Sheila Dikshit and CWG Organising Committee Chairman Suresh Kalmadi, who are locked in a war of words over the corruption in the Games, besides Sports Minister M S Gill.
Replying to a volley of questions, Reddy insisted that the GoM did not discuss allegations of corruption.
"In our system we have our own agencies which will leisurely do their job diligently...The Prime Minister has taken a right decision (by setting up a probe panel)," he said.
He said the GoM expressed satisfaction over the successful conduct of the CWG and thanked people of India as well as people of Delhi for the "wholehearted support and contribution" in making the event success.
Reddy, however, chose not to be driven into the controversy over Dikshit and Kalmadi attacking at each other over the corruption allegations. "I don't have any right to advise any member," he said. PTI