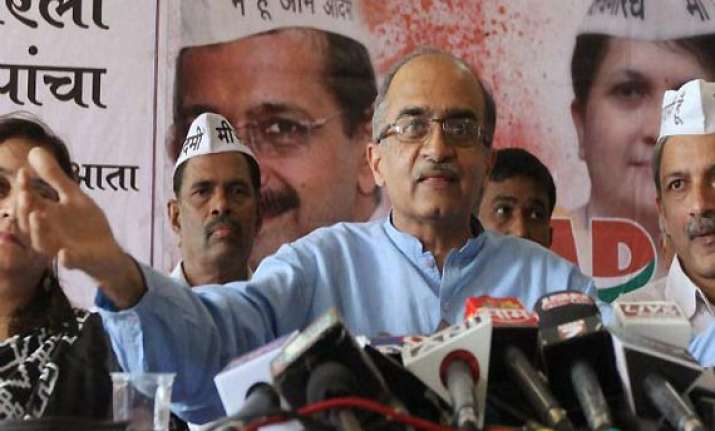 New Delhi: The Aam Aadmi Party (AAP) on Thursday approached the Election Commission to prevent the government from taking a decision to give an oil field to the Essar Group on the pretext that such a move would be a major policy decision and violation of the Model Code of Conduct.
"Despite the Model Code being in force, an oil field that was put out for bidding in 1993, 21 years back, and has not been concluded till date, is sought to be handed over to Essar Group on a platter on the eve of elections", party leader Prashant Bhushan said in a complaint to the poll body.
"EC should not allow the Government to take any such decision since it would be a major policy decision, a violation of the Model Code of Conduct and would amount to a corrupt practice," he said.
The senior advocate has yesterday alleged that the government was planning to give Ratna, a developed medium sized oil field off Mumbai coast to the Essar Group.
He said that Petroleum Minister Veerappa Moily had moved a Cabinet note to handover the oil field to the group 21 years after a decision to do so was taken during which the cost of the oil field increased several times. Handing over the oil field to the private group would mean losses of several crores, he alleged.
Bhushan alleged that Moily had also approached the Cabinet for relaxation in three gas basins D29, D30 and D31 to benefit Reliance Industries and wanted the EC to look into the case.
The party has also asked the Election Commission to take action against a leading news channel for allegedly flouting rules after it broadcasted an opinion poll which stated that BJP and its allies had crossed 272 mark.