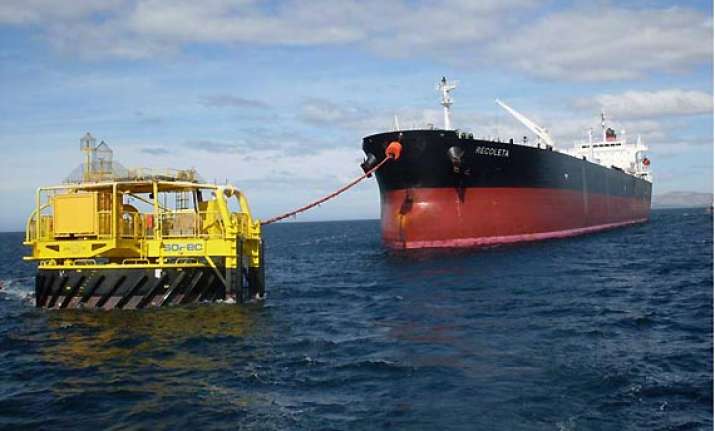 Jamnagar: A single point mooring (SPM) equipment owned by Cairn, anchored off-coast Bhogat terminal in Jamnagar near major oil importing corridor of Gulf of Kutch, has gone missing, officials said.  
SPM is a loading buoy anchored off-shore, which serves as a mooring point and inter-connect for tankers loading or off-loading liquid or gas products.
"SPM facility of Cairn worth nearly Rs 126 crore has gone missing, which was anchored six nautical miles from the Bhogat port in Jamnagar," police officials said today.  
Police and Indian Coast Guard (ICG) officials have launched extensive operations to located the missing SPM.  A Gujarat Maritime Board (GMB) official confirmed that the SPM has gone missing and search is on to locate the system.
The Bhogat terminal is a 160 hectare site located 8 km from the Arabian Sea coast at Bhogat in Gujarat's Jamnagar district, Cairn portal said.
The terminal facilitates storage and evacuation of Rajasthan crude by sea. Two 24-inch sub-sea export pipelines from the Bhogat landfall point to SPM system enable crude transfer, it stated.
SPM system and sub-sea pipeline end manifold in deep sea to enable tanker berthing and loading, the company portal mentioned.
Cairn spokesperson Dr Sunil Bharti said a SPM is missing and not traceable. "We have put in an investigation team including the Coast Guard. We are mobilising vessels from Okha and in a day or two we should be able to say about it more clearly. There is no impact on the project or on production."