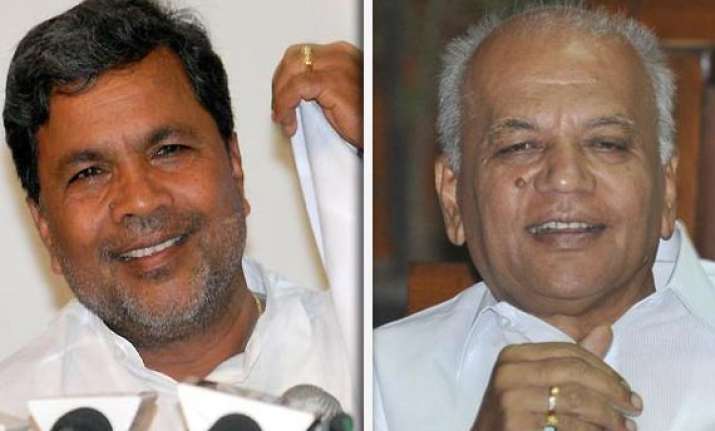 Bangalore, May 25: Amid discontent among MLCs jostling for ministerial berths, Karnataka Chief Minister Siddaramaiah today expanded his council of ministers by inducting S R Patil, a former leader of opposition. 
Patil was administered the oath of office by Governor H R Bhardwaj at the Raj Bhavan.
The induction of Patil, who enjoys a good equation with the Chief Minister, has apparently angered other MLCs who were in the race for the berth, Congress sources told PTI.
MLCs Veeranna Mathikatti and C Motamma recently met AICC President Sonia Gandhi in Delhi, requesting her to give a berth to any senior member in the Cabinet.  
Patil, who was leader of the opposition during the tenure of the previous BJP government, is the only member from the Upper House to get a ministerial berth.
In the first round of the ministry formation last Saturday, Siddharamaiah had inducted 28 ministers. With Patil's induction, the strength of the council of ministers has reached 30.
There are four more berths to be filled by the Chief Minister, who is facing much pressure from senior Congress leaders D K Shivakumar, Mattikatti, A Manju and Motamma to induct them into the ministry.