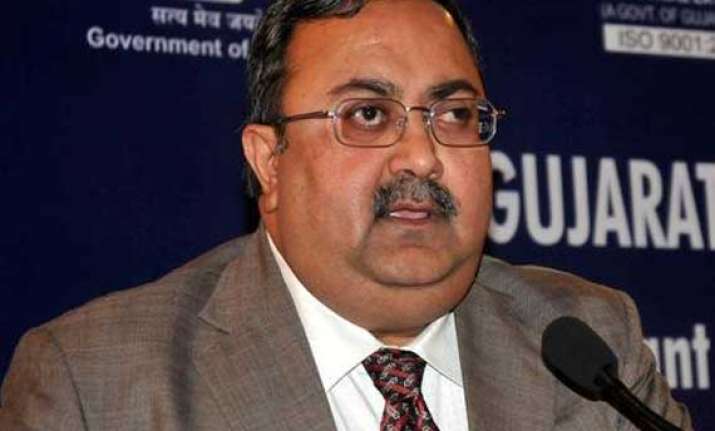 Vadodara: Gujarat Energy Minister Saurabh Patel said here yesterday that meals are being provided to about 1000 people who came out of their houses fearing a collapse of buildings in which they reside, in the Madhavnagar locality in Araladara area yesterday.
Patel represents the Akota assembly constituency of the city in the Gujarat assembly and Madhavnagar as well as Keshavnagar are part of his constituency.
People have come out of their homes fearing a collapse of their buildings anytime, as they are weak due to the poor quality of construction material, said residents, who have been camping on the road with their household articles.
"We have made alternate arrangements for displaced families and they are accommodated in night shelter homes and primary school bildings," Patel said.
Meanwhile, the Vadodara Municipal Corporation (VMC) has decided to distribute kits comprising pillows, stove, utensils and clothes to families whose housing units located in two buildings in Madhavnagar locality in Araladara area in the city collapsed on Wednesday VMC standing committee chairman Hitendra Prabhudas Patel said.
The decision was taken at a meeting held on Wednesday attended by Gujarat Energy Minister Saurabh Patel, state finance minister Nitin Patel, mayor Bharat Shah, BJP MP Balkrishna Shukla, municipal commissioner Manish Bhardwaj, district collector Vinod Rao, MLAs and others.