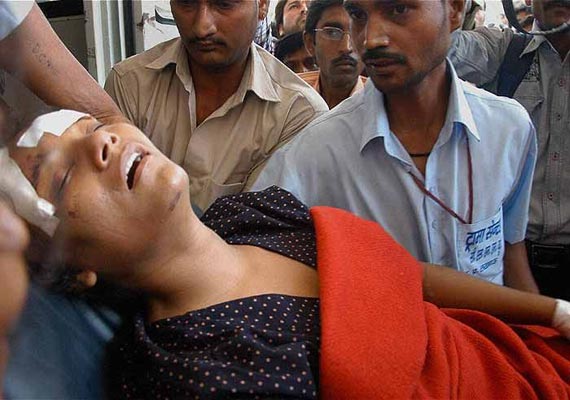 New Delhi, May 21: Former national level volleyball player Arunima Sinha, who had lost a leg after being thrown off a moving train, today created history by becoming the first amputee to scale Mount Everest.
Sinha, a resident of Ambedkar Nagar in Uttar Pradesh had lost her leg after being pushed out of Padmavati Express for resisting a chain-snatching attempt, while she was on her way to Gautam Buddha Nagar in April, 2011.
Sinha was a member of the Eco Everest Expedition from the Tata Group. She climbed the world's highest peak today at 10: 55 a.m.
Sinha said the idea to Climb Mt Everest came to her mind only when she was going through a news report in the hospital bed about a group of people's successful expedition to Mt. Everest.