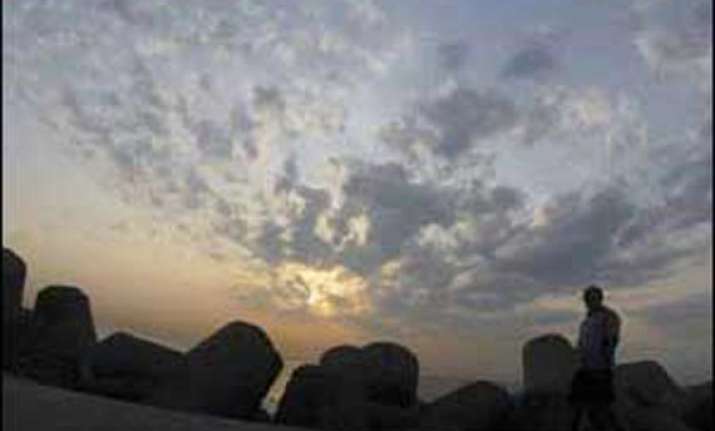 Rajkot/Ahmedabad, Jun 7: Parts of drought-affected Gujarat today received rainfall with MeT officials describing the showers as pre-monsoon activity.  "Rain in south Gujarat, parts of Saurashtra, Vadodara and Ahmedabad is (a result of) local phenomenon over the lower level of the Gujarat region.
"Onset of monsoon in the entire state is expected from June 15," a MeT department official said, adding that the showers today was "pre-monsoon activity".  Junagadh district today received 56-mm rain while the rain gauge measured showers of 28-mm in Rajkot district. In Jamnagar district, Jamjodhpur taluka received 14-mm rainfall while Kalavad tehsil (10-mm), too, was in for some showers.  
Other districts in the Saurashtra region received sporadic rainfall, the MeT official added.  Many parts of Saurashtra, south Gujarat, Ahmedabad and Vadodara have received rainfall over the last few days. Surat city in south Gujarat received heavy showers.  Meanwhile, a 50-year-old farmer was killed after being struck by lightning in Amreli.
Also, in Rajkot city, teenagers Ajay Solanki (16) and Gopi Solanki (19) were drowned in a lake while taking a bath in it.
The lake was reportedly full after receiving ainwater.