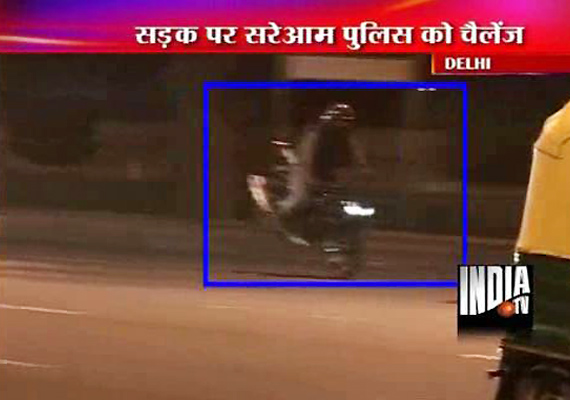 New Delhi, Feb 21: Stunt bikers on Monday night headed to India Gate to perform dangerous stunts by riding rashly in between the traffic, posing danger to those on the road and triggering chaos in the area.

Even as policemen remained mute spectators at the India Gate area where the bikers threw caution to the winds and put themselves and others in danger.

Some commuters just managed to go past them, including even a police van. The bikers were at it for more than an hour, without caring about other commuters on the road.