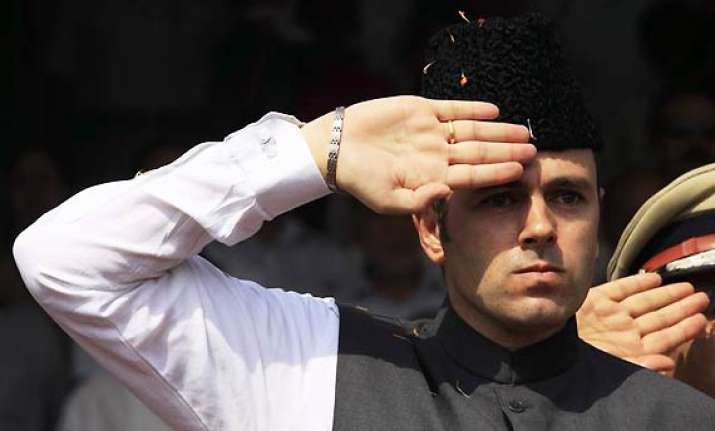 Jammu, Nov 24: Allaying fears of Army on the issue of revocation of AFSPA, Jammu and Kashmir Chief Minister Omar Abdullah said the state government could consider restoring two provisions of CrPC to make them applicable to the state so that security forces have legal protection. 

"They (security forces) have pointed out that in all other states of the country, Army and para-military enjoys protection under the Criminal Procedure Code (CrPC), which is not applicable in Jammu and Kashmir," Omar said in an informal chat with reporters last night.

He said his government may include the ommitted sections of CrPC to make the law on par with with the rest of country.  When CrPC was applied for the state of J and K, two sections--45 and 197-A—dealing with Army and security forces were deleted.

While section 45 deals with protection of members of the Armed Forces from arrest, section 197-A deals with prosecution of civil servants.

"...no member of the Armed Forces of the Union shall be arrested for anything done or purported to be done by him in the discharge of his official duties except after obtaining the consent of  the Central Government," according to section 45 of CrPC.

As per Section 197-A, no courts will take cognizance of an offence committed by a public servant "while acting or purporting to act in the discharge of his official duty" until a sanction was accorded by the Central Government. 

The Chief Minister, who is pushing for lifting of AFSPA from parts of J and K, said such provisions could be extended to the state for providing safeguards to the Army in its functioning. Army has voiced its reservations on revocation of AFSPA.