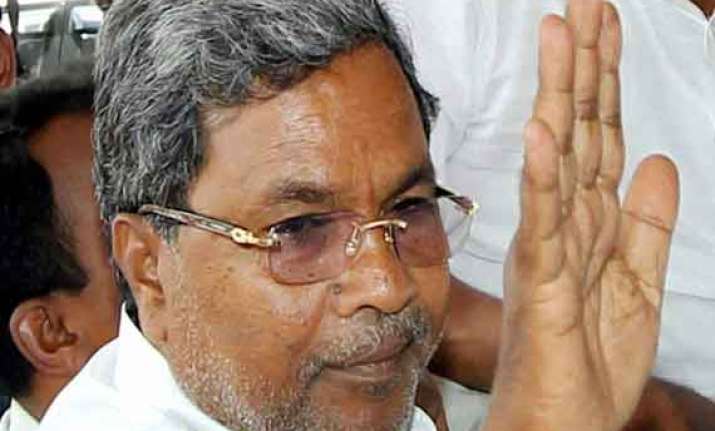 Bangalore: To crack down on illegal extraction and sale of sand in the State, the government will issue a notification next week to implement the much awaited sand policy.
Chief Minister Siddaramaiah in a reply to Narayana Gowda (Janata Dal-S) in the Assembly here yesterday said thar on November 21 Cabinet decided to formulate rules to the new sand policy following complaints of illegal sand extraction and sale of sand.
On December 9 a notification would be issued and new rules had been framed regarding this policy.
Deputy commissioners and tahsildars would be given more powers to check unauthorised extraction and sale of sand said Siddaramaiah as per the new rules.
The government was aware of shortage of sand affecting construction activities.
He said that the officials concerned would be directed to check illegal transportation of sand to neighbouring States such as Kerala and Goa.
He even mentioned that 1,864 sand blocks had been identified in the State.  In Bangalore city and Bangalore Rural, Mysore, Tumkur, Dakshina Kannada and Belgaum districts sand was in much demand.
The availability of sand stood at 9 million tonnes against a demand for 23 million tonnes a year, he said.
Permission was given to extract sand in 7,207 hectares of land in 2012–13.
As per the new policy, the Public Works Department would be given powers to extract sand from riverbeds, to stock and sell through tender.
"Suggestions given by members have been incorporated in the new policy," he added.
Govind M. Karjol of the BJP urged the government not to involve the Public Works Department in the sand business as it had been vested with the duty to construct roads and bridges.