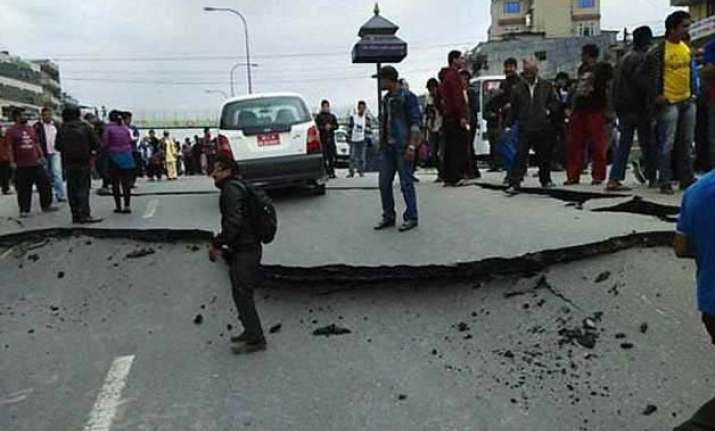 New Delhi: The National Disaster Management Authority (NDMA) had in 2013 said that over 8 lakh people may die if an earthquake measuring 8 on the Richter scale occurs in the seismically-active Himalayan states from Jammu and Kashmir to Arunachal Pradesh.
The entire Himalayan belt is seismically very active and during a short span of 53 years between 1897 and 1950, four major earthquakes, (Shillong -1897, Kangra -1905, Bihar-Nepal -1934 and Assam -1950) exceeding magnitude 8 on the Richter scale occurred in the region causing vast devastation.
"No such earthquake has occurred since 1950. Studies indicate that enough strains have accumulated to generate magnitude 8 or larger earthquakes in the Himalayan region. If an earthquake of magnitude 8 occurs in the Himalayan states, eight to nine lakh people may lose their lives," NDMA vice chairman M Shashidhar Reddy had said.
Reddy said when and where such an earthquake would occur is not known and therefore, the best approach to face such an eventuality was to work for developing an earthquake-resilient society.
"If an earthquake of magnitude 8 or more occurs in a place like Mandi, at least 20,000 people may die in a city like Chandigarh, the nearest biggest urban settlement," Reddy had warned.
He had also said that if 1897 Shillong earthquake occurs today, the loss of lives could be six lakh in Assam alone.