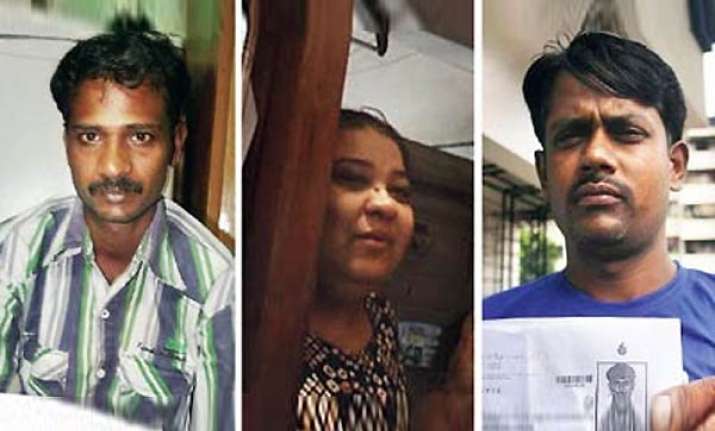 Mumbai, Aug 11 : The tabloid Mumbai Mirror has conducted an investigation which reveals that mobile companies misuse  personal documents of customers  to issue multiple SIM cards, which become a huge security hazard.

Vimla Gogri, 50, a resident of Vile Parle, thought  Mumbai Mirror was  pulling a fast one on her when told she had three Vodafone numbers in her name.

But then  Mumbai Mirror showed her three Vodafone application forms that not only carried her picture and permanent address, but also had a copy of her voter ID card attached.

Gogri's is not an isolated case. Mumbai Mirror says, it has in its possession 600 Vodafone application forms used to issue SIM cards. Multiple forms in this bunch carry the same name, address and ID proof. This means two things:

1. A dealer used one customer's personal details to issue multiple cards to people who were not in a position to produce ID proofs.

2. This dealer shopped in the now notorious ID market, where people's personal details are available for a price. The going rate - Rs 5 for an ID proof with an original photograph, and Rs 50 for an ID with an original photograph and two supporting documents.

There is no reason to believe that service providers other than Vodafone don't play around with their customers' identities.

In just the past six months, 54 FIRs have been registered against several retailers, cutting across a spectrum of service providers, for stealing a customer's identity and then using it to issue multiple SIM cards to multiple customers.

No action, however, has been initiated against service providers who are legally bound to carry out a verification of a customer's bona fides before activating a card.

Identity theft poses problems on various fronts.

While the foremost concern is that terrorists may misuse a mobile user's identity, there is also the ever-growing risk of banking fraud, especially since some banks now allow customers to carry out transactions through their mobiles.

Vimla Gogri bought a Vodafone SIM card six months ago. On July 30 - that's roughly five months after she purchased the SIM - three more Vodafone SIM cards were activated in her name.

On Tuesday, when Mumbai Mirror traced Gogri to her small apartment in Vile Parle, all three SIMs were active.

A call made to one of these numbers was answered by a woman. When told this number was registered in Gogri's name, the woman disconnected the phone and then switched it off.

Gogri said the signature on the Vodafone forms were not hers. All three signatures on the forms were either in English or Hindi. Gogri, all her life, has signed in Gujarati.

Iqbal Shaikh, a resident of Mahatma Phule Nagar near the domestic airport, was dumbfounded to see three Vodafone forms with copies of his voter ID card attached to them.

"I have never ever applied for a Vodafone connection. Two years ago, I had submitted my documents to buy a SIM card of another company, but after that I haven't walked into a mobile store," a visibly shaken Shaikh said.

Shaikh and Gogri have every reason to be scared.

A few days after the July 13 serial blasts, Anurag Jain, a resident of Vasai, was summoned to a local police station. Cops wanted to know about a call he had made to a police station warning that there were ten bombs planted on a train.

Jain was stunned. He had not made any such call. But cops would not have any of it.

They told him the number used to make the call was registered in his name in 2008. Jain was grilled for close to two days before investigators realised that he was telling the truth.

He was a victim of identity theft just like Shaikh and Gogri.

A Vodafone spokesman refused to comment on the ID thefts and said that the company would need more time to investigate.

Shafaqat Usmani, president of Mobile Dealers Welfare Association, Mumbai, accepted ID thefts are a problem in the industry.

He, however, added that focus is only on retailers. "The service providers are equally responsible. There should be action against them too," he said.