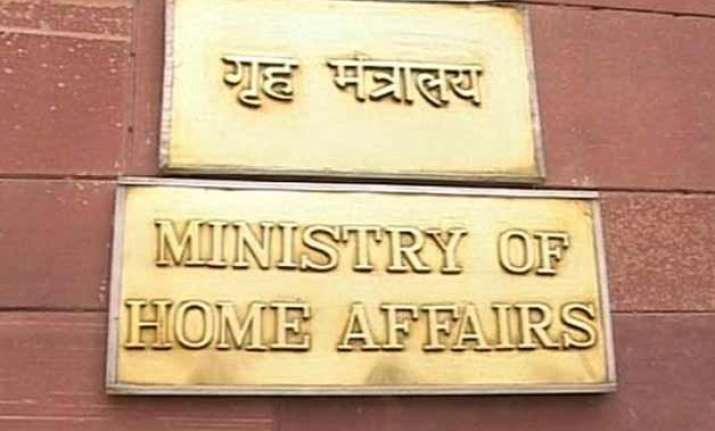 New Delhi: Dissatisfied over Jammu and Kashmir government's second report over release of Hurriyat hardliner Masarat Alam, the ministry of Home Affairs has sought further clarification on the issue citing gaps in the sequence.
Out of the 27 cases against Masarat, 8 are  offences under the UAPA( Unlawful Activities Prevention Act of 1967.
MHA has asked- Why the sate government is unable to keep a terrorist in Jail? What assurance does the state govt can offer that Masarat will not get involved in anti-national activities? Has the state govt taken any preventive measure to deal with any such development? If yes, then what are those measures?, if not, then why so?
The home ministry is also mulling to handover these cases to NIA and all legal option are being discussed. Under the National Investigation Agency Act, 2008, the Centre could suo motu transfer UAPA cases from the State government to the NIA, sources said.
An offence under the UAPA is a "scheduled offence" under the Act. This means the Centre has full discretionary powers to decide whether it warrants investigation and prosecution by the NIA.
Section 6 (5) of the Act says, "If the Central government is of the opinion that a scheduled offence has been committed which is required to be investigated under this Act, it may, suo motu, direct the Agency [NIA] to investigate the said offence."
Once the case is transferred to NIA, the State government is bound  to co-operate.  Section 9 says, "The State government shall extend all assistance and cooperation to the agency for investigation of the scheduled offences." Again, the NIA is empowered to investigate "connected offences."
UAPA was enacted to impose reasonable restrictions on the rights of freedom of speech and expression, peaceful assembly and forming of associations or unions in the interests of the sovereignty and integrity of India. Besides, separatist activities come under the Concurrent List of the Constitution as matters affecting the security of the state.
The Bharatiya Janata Party has already issued an ultimatum to its coalition partner Peoples Democratic Party in Jammu and Kashmir to mend its ways.
The BJP has already made it clear that national security takes precedence over politics.
The PDP has assured the BJP leadership that currently, there is no such plan to release political prisoners or separatist leaders. They further assured that the party will talk to BJP on sensitive issues, sources added.