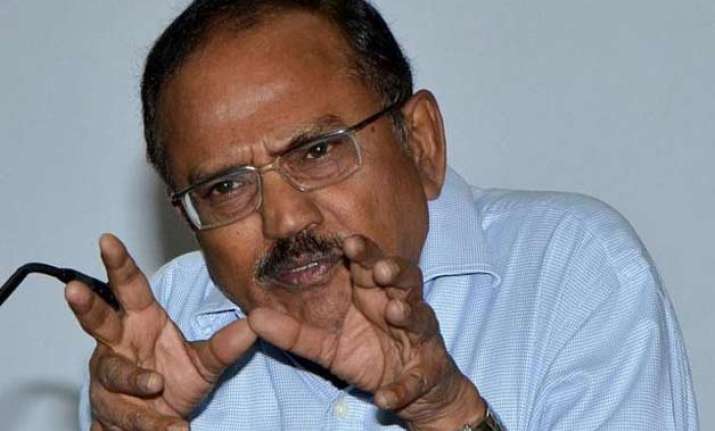 Mumbai:  Dubbing the media as a "very interesting entertainment" for him, National Security Advisor Ajit Doval today advised it to keep "national interest" above everything else.
"Media is very interesting entertainment for me," Doval said, responding to an audience query about the media, after the late Lalit Doshi memorial lecture here. 
"Maybe what they are advising is right, but then how wrongly can right be projected and people remain disinformed," he said.
"Probably they (media) also have got their own compulsions. You are writing a newspaper which can sell. You have a TV programme for TRPs. I know my priorities. Why should I try to impose mine on them," he said.  
"My point is that, at some point, national interest is supreme for all of us. Either we stay together or sink together. The day we sink, all this freedom of the press will also sink," Doval said.
"Don't do anything that will create cynicism within the ranks of the people. Make a strong nation. Let us keep our communities together," he counselled the media.  
The cynicism that is sometimes created, leads to loss of respect and faith and confidence in all institutions, which is very bad for a nation, he said.
"It is a vicious circle. You write, and people read it. People read it and so you write more of it.  What about serious journalism," he said.
"We have got some of the finest brains in media," he said.