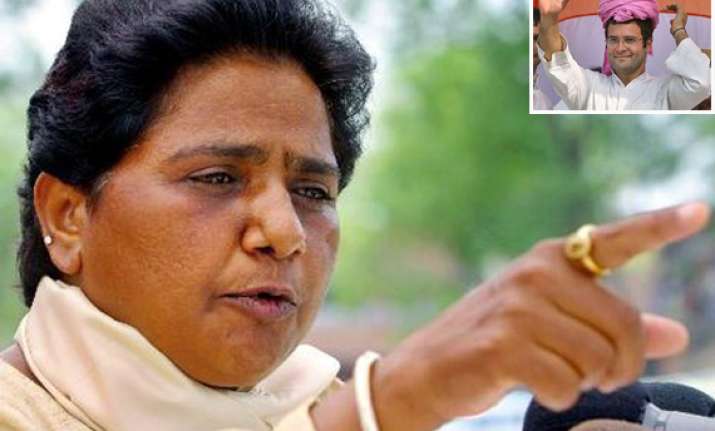 Lucknow, Nov 27: Continuing her attack on Rahul Gandhi, UP Chief Minister Mayawati today said he was so afraid of BSP that he was missing Parliament to campaign in UP and indulging in 'theatrics'.

"Congress is so worried over its weak and pitiful position in the state that its 'prince' has to do different types of theatrics in the state everyday leaving Parliament in Delhi," she said while addressing a rally here.

Mayawati said it seemed that Congress was getting 'nightmares' about BSP's election symbol 'elephant' driving them away.

Gandhi, while addressing a public meeting in Siddharthnagar on Friday, had made a veiled attack on the Mayawati government, saying that an 'elephant' in Lucknow was eating away all the money sent by the Centre for the poor in Uttar Pradesh.

Mayawati told the rally here, "Our party's policies and growing influence across the country have made life difficult for Congress. In today's scenario, it seems that they have nightmares about our election symbol 'elephant' driving them away."

She claimed BSP's growing influence has resulted in all opposition parties losing their sleep over the forthcoming Assembly elections.