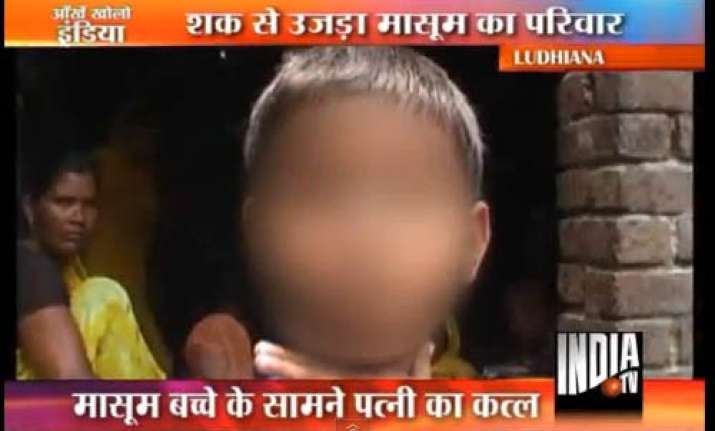 Ludhiana, July 21: Parveen Kumar, a small-time businessman in Ram Nagar, Tibba Road, on Wednesday strangulated his wife Ritu to death after a quarrel over an extra-marital affair, police said. 

The lone witness to this murder was Parveen's seven-year-old son Karan. Says Karan: "Papa first quarreled with Mama and then strangulated her." 

Parveen Kumar is absconding and the body has been sent for post mortem, says Basti Jodhwal police station official.