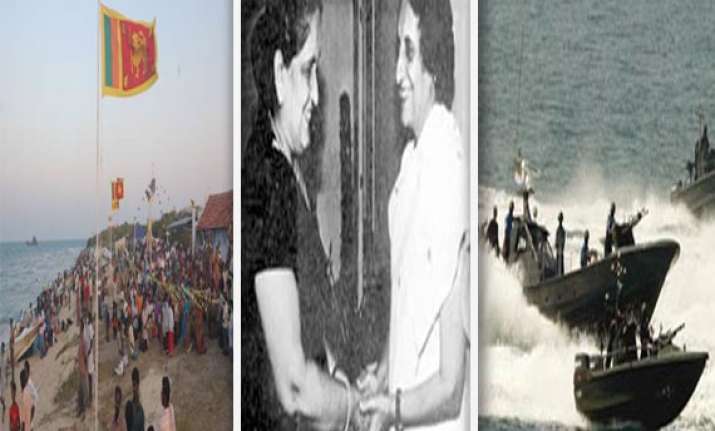 New Delhi: The continued firing upon the Indian fishermen of Tamilnadu has created a political storm in the politically volatile state and the Katchatheevu island has assumed political significance.
Other than the Congress party, almost all other political parties in Tamil Nadu are in favour of retrieving Katchatheevu. 
Most of the parties feel that the 1974 and 1976 agreements are a stumbling-block in the path of retrieving Katchatheevu island. 
So first of all let's go back and see what Katchatheevu island dispute is about: