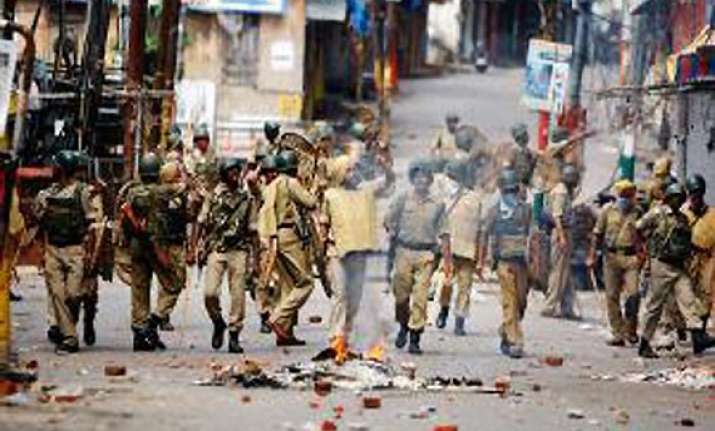 New Delhi, Aug 11: Detained at Jammu Airport and barred from visiting violence-hit Kishtwar, BJP leader Arun Jaitley Sunday called the act of the Jammu and Kashmir government "unconstitutional".
"I don't know under which law they (Jammu and Kashmir government) have the right not to allow someone to visit the state. This is totally undemocratic and unconstitutional. They want to keep the truth hidden," Jaitley told reporters soon after landing at Delhi airport.
The BJP leader added that a "particular community" was being targeted in the hilly regions of Jammu.
"This is the biggest example of failure of secularism in this country. Earlier, a particular community was pushed out of the Kashmir Valley completely," Jaitley said.
"The state is a complete silent spectator, if not colluding in this," he said.
Jaitley was not allowed to proceed to Kishtwar after he landed at Jammu airport Sunday morning, and was requested to return.
Curfew in Kishtwar ever since riots broke out Friday is continuing for the third consecutive day. Authorities clamped a curfew in Jammu city and Rajouri town Saturday to maintain law and order while violence spread to other parts of the state.