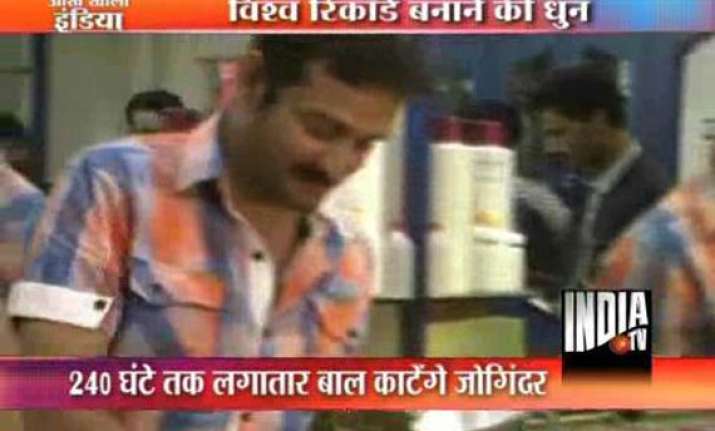 Jammu, Oct 15: A men's beauty saloon owner in Jammu's New Plot area, Joginder Malia, has begun his attempt to establish a world record of carrying out shaving, haircut and facial continuously for 240 hours at a stretch.

Malia began his attempt on October 10, and so far he has done facial, haircut and shaving for 150 customers at a stretch. He intends to end this feat by October 20.

In order to attract more and more customers to help him achieve this world record, Malia has offered discounts upto 80 per cent. For a haircut-cum-shave-plus facial job he usually charges Rs 1200, but he is presently charging only Rs 200.

Malia told India TV he wants to donate his earnings to Team Anna's campaign against corruption.