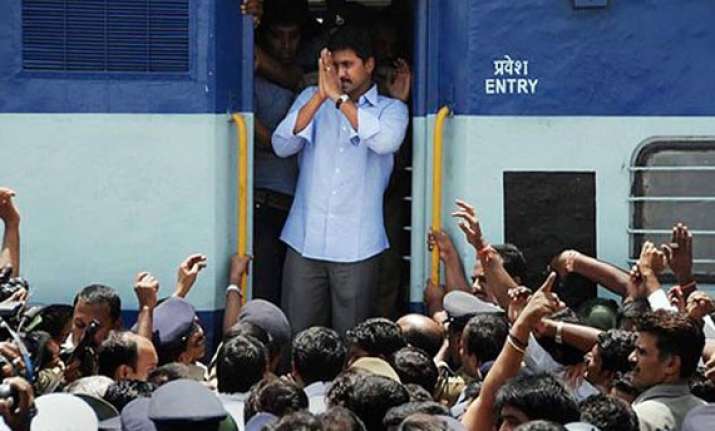 Hyderabad: YSR Congress president Y S Jaganmohan Reddy, who opposed the bifurcation of Andhra Pradesh, plans to resume his 'Odarpu Yatra' (tour to console
people) in Telangana and address a public meeting in Khammam district soon, sources said.
A decision to this effect was taken at the Telangana district co-ordinators' review meeting chaired by Y S Jagan Mohan Reddy, sources said.
"He plans to undertake his unfinished 'Odarpu Yatra' tour to all nine Telangana districts, except Khammam, which he has already visited," YSRCP spokesperson Gattu Ramachandra Rao told reporters here yesterday.
Dates and tour details would be announced shortly, he said, dismissing "propaganda" that the YSRCP had no base in the Telangana region.
Jaganmohan Reddy plans to "console" about 250 families in the Telangana region, which would begin with a public meeting at Khammam, he said.
Jaganmohan had originally undertaken his tour to console families of those who died of shock after the death of the late Y S Rajasekhara Reddy.
His tour had faced stiff resistance from rival political parties and others in Telangana, due to the demand for separate statehood in the region.
Since a decision has been taken on separate statehood for Telangana, the focus should now shift towards development and
YSRCP is going ahead on those lines, the spokesperson said.