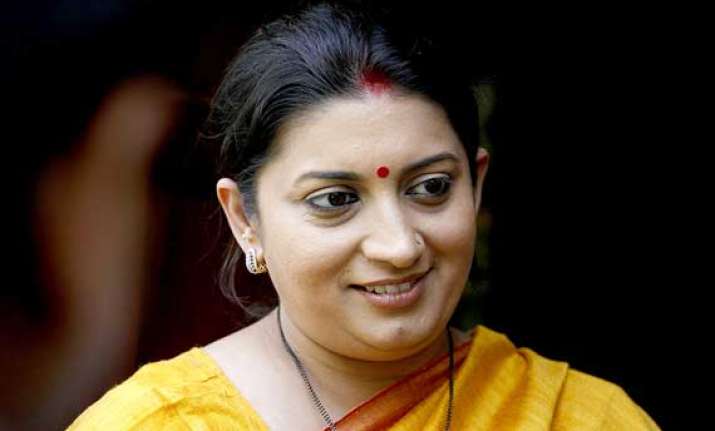 New Delhi: BJP candidate Smriti Irani, who is pitted against Rahul Gandhi in Amethi, has appealed to the Election Commission for appointing a special observer to ensure free and fair counting in the constituency.  In her plea to Chief Election Commissioner, Irani cited various incidents to allege that during polling her complaints to the poll authorities in Amethi have gone unheeded.  Seeking immediate remedial measures to ensure a free and fair election in Amethi parliamentary constituency, Irani alleged that the local administration has "failed miserably to do their obligated duty".
"SP Heeralal has not been fair to our supporters from day one and D M Jagat Raj Tripathi has not responded to any of our earlier complaints," she said.
The BJP leader further claimed that a day before polling, an atmosphere of fear and terror was instilled in the minds of people of Amethi and "goons ruled the streets and villages, threatening voters and bribing with liquor or money where possible".
Irani also alleged that Rahul Gandhi along with outsiders including Priyanka Gandhi's secretary Preeti Sahay were moving around freely inside polling booths right upto EVMs.  "Such above instances have an un-daunting scar in our minds that free and fair elections to Amethi constituency are not possible if the Election Commission does not take immediate strong steps to take the delinquent officers to task and also appoint a special observer from outside the state of UP who can vouch for fair counting process," she said.  
Irani said she had also made a request to the poll authorities to shift the EVM to Lucknow for counting.  She asked the CEC that she has hope and confidence that he will look into her plea with "dispassionate objectivity" and take apropriate prompt action to ensure free and fair counting.