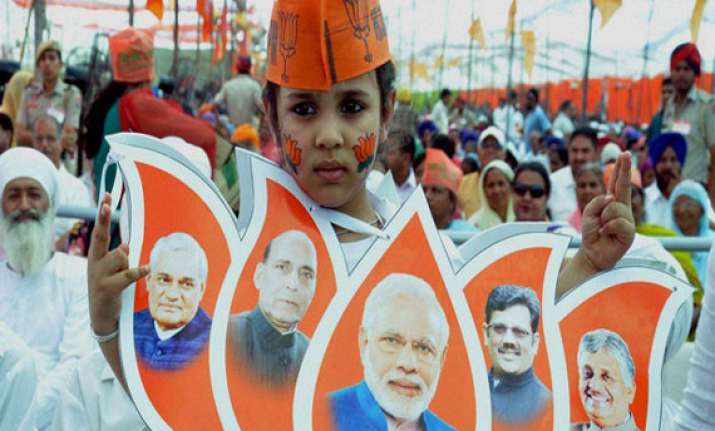 New Delhi: In an era of coalition politics, BJP has virtually done the impossible by wining a majority on its own, putting India under single party rule after 25 years.
The scale and significance of BJP's victory could be gauged from the fact that since 1989, no single party could form government on its own.
The last 25 years were marked by various types of coalition governments led by Congress, BJP as also United Front and a minority government.
While emerging as the party with a majority of its own, the BJP has also managed to increase its vote share in the 2014 Lok Sabha elections.
As per the latest data available, BJP's vote share stood at 32.3 per cent of the total votes polled. Till 6 PM, BJP had won 128 seats and was leading in 155 other.