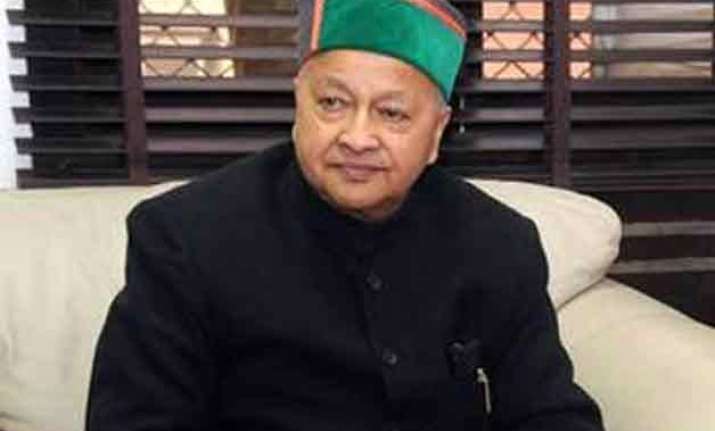 Shimla: Himachal Pradesh Chief Minister Virbhadra Singh on Tuesday hoped that the hill state would get budget allocation in the union rail budget for expansion of rail network.
"I hope we will get adequate financial allocation along with the other hilly and backward states," the chief minister told reporters.
He returned to the state capital Tuesday after two-week-long winter sojourn of Kangra district.
The chief minister said the issue to extend rail link from Bilaspur-Bhanupali-Beri to Leh in Jammu and Kashmir was taken up with the government of India.
"It's actually the railway ministry which meets the finances for developing rail tracks. But sensing the lackadaisical approach of the ministry, we have offered to contribute in the ratio 75:25 so that the process of construction of rail track could be expedited," he said.
On the general budget, Virbhadra Singh said it should be progressive and growth-oriented and at the same time, the central government would keep in mind the growing unemployment and take necessary decisions to expand the industrial sector.
He said the centre should rather increase the share of the state.
Answering a question on ban imposed by the state high court on animal sacrifices during religious ceremonies, the chief minister said: "I personally feel that the courts should not interfere in the social reforms, such reforms should be left to society to be decided."
Reacting on a question about bringing a bill in the forthcoming budget session to regulate sports organisations, he said sports should not be monopolized.
"A term of office should be fixed for the members, including the chairman, and the members should have complete voting rights. It is not that the chairman, members and other office-bearers of any sports council or association be from a single family unit," he said, indirectly hinting at state cricket association president Anurag Thakur, who is the BJP MP from Hamirpur.
"The members and the chairman of sports bodies should be elected in a democratic manner and not only cricket, every game needs to be promoted. The government will come out with a proper bill taking into consideration all its aspects," he added.