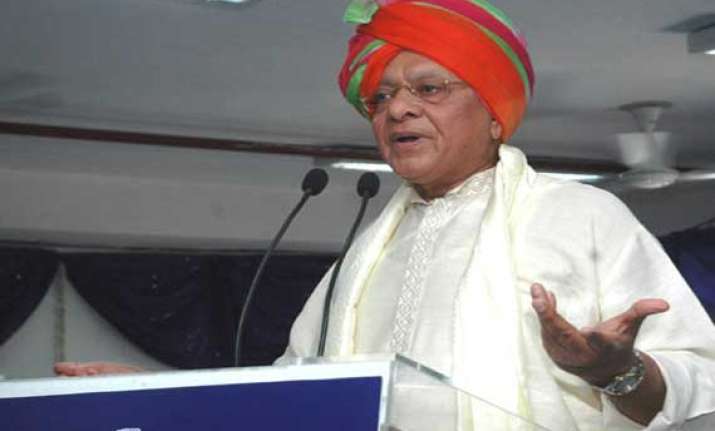 Gandhinagar: Reacting to Gujarat government's budget 2014-15, leader of Opposition in the Assembly and Congress leader Shankarsinh Vaghela said that it would lead to increase in prices and bring "bad days" for the people of the state.
Using the BJP's Lok Sabha poll campaign slogan, he took a dig at the Gujarat's annual budget 2014-15 presented before the state Assembly by state Finance Minister Saurabh Patel.
"Acche din aane wale hain (good days are ahead), but these are bad days and the days of price rise for the people of Gujarat," Vaghela said reacting to the Gujarat government's annual budget of 2014-15.
"The people, suffering from rising prices, had some hope that this BJP-led government will control inflation, but after this budget, all hopes have vanished," he said in his statement.
He also said that the people of Gujarat should have benefitted due to increased revenue income, but instead of that, stamp duty charges have been hiked on private and public transportation services as well as construction services.  
He accused the Gujarat government for not making a proper and concrete plan to ensure law and order in Gujarat.  The Congress leader said the state government has been using increased revenue income to pay off its debt and interest, due to which it could not use increased revenue for the development of the people.
"A masterplan of Rs 4,750 crore has been sanctioned for villages in Kutch and Saurashtra region. However, it has been proved that Gujarat government has delayed giving Narmada river water to 8,500 villages and 165 cities of the state," he said.
He said that the Gujarat finance minister confessed in his speech that proper water facilities have not been provided to Amreli, Bhavnagar, Junagadh and Porbandar districts in the last phase of Narmada sub-canal project.  
Raising the issue of the delayed Ahmedabad Metro train project, Vaghela said that it was running in Jaipur, Mumbai and Bangalore, while the state is yet to witness it.  "The Gujarat government has been misguiding people. In 2013-14, it allocated Rs 550 crore for Metro train project, which remained unspent. This year, it again allocated Rs 250 crore for the same project," Vaghela said.  
The Leader of Opposition also questioned the premise of the state government providing employment.  "There are around 50 lakh educated unemployed people in the state. The state government has not come up with any concrete plan to provide employment to them," Vaghela said.  He also criticised the Gujarat state government for not reducing Value Added Tax (VAT) on petrol and diesel in the budget 2014-15.