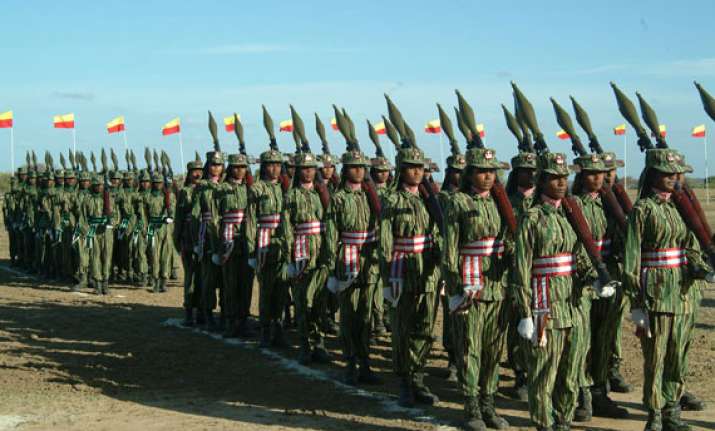 New Delhi: The 23-year-old ban imposed on terror group LTTE has been extended by five years by the Government which said the outfit is a threat to India's sovereignty and integrity.
The Home Ministry said the LTTE, even after its military defeat in May 2009 in Sri Lanka, has not abandoned the concept of 'Eelam' and has been clandestinely working towards the 'Eelam' cause by undertaking fund raising and propaganda activities. LTTE, which was behind the assassination of Prime Minister Rajiv Gandhi, has been banned since 1991.
The remnant LTTE leaders or cadres have also initiated efforts to regroup the scattered activists and resurrect the outfit locally and internationally, it said in a notification issued on Wednesday.
The Government feared that the separatists Tamil chauvinist groups and pro-LTTE groups continue to foster a separatist tendency among the masses and enhance the support base for LTTE in India and particularly in Tamil Nadu.